Palestine
25 killed in Gaza Strip by Israeli forces since October 1: Health ministry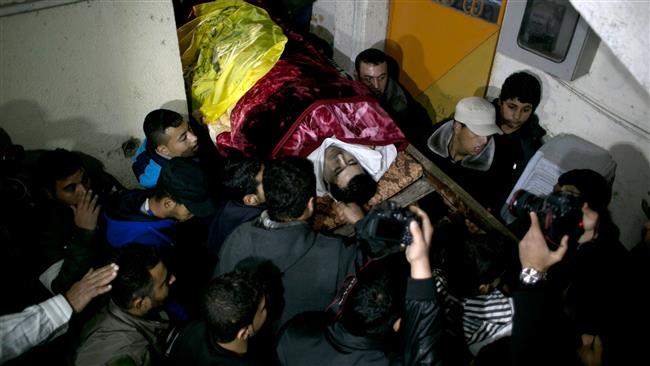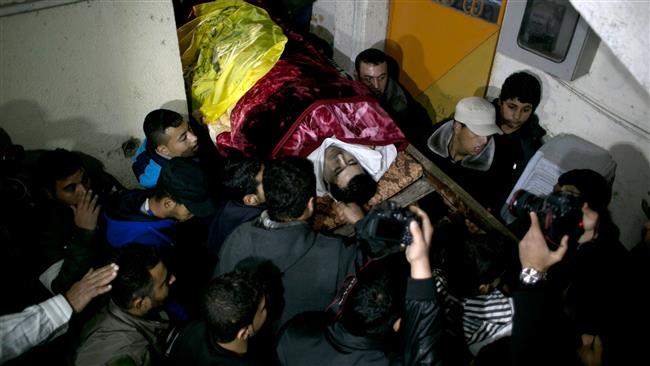 The Palestinian Ministry of Health says more than two dozen Palestinians have lost their lives and hundreds of others sustained injuries due to Israeli fire in the blockaded Gaza Strip since the beginning of October last year.
The ministry announced on Sunday that 25 Palestinians were killed and 1,400 others injured with live and rubber-coated steel bullets in the Gaza Strip since October 1, 2015, Arabic-language Palestine al-Yawm news agency reported.
It said that Israeli military forces used live rounds as well as internationally prohibited munitions in their confrontations with Palestinian protesters, and that the slain Palestinians sustained fatal gunshot wounds mostly in the upper parts of their bodies, including head, neck and chest.
The Palestinian Ministry of Health further noted that the unarmed Palestinians were typically targeted in agricultural areas close to the border fence in southern Gaza, adding that they did not pose any threat at all to heavily-armed Israeli troopers.
On January 15, an 18-year-old Palestinian, identified as Muhammad Abu Zayed, was fatally shot in the head as Israeli troopers fired live bullets to disperse Palestinian demonstrators east of Bureij refugee camp in the central part of the Gaza Strip.
Gazan Health Ministry spokesperson Ashraf al-Qidra said the Palestinian teenage boy was transported to Al-Aqsa Martyrs Hospital in Deir al-Balah, located over 14 kilometers (8.7 miles) south of Gaza City, where he succumbed to his grave injuries.
Shortly afterwards, a second Palestinian died after being shot in the abdomen during clashes in the same area.
The 26-year-old man was identified as Muhammad Majdi Qaita from the southern Gaza Strip city of Khan Yunis.
Tensions have been running high in the occupied West Bank after Israel's imposition in August of restrictions on the entry of Palestinian worshipers into the al-Aqsa Mosque compound in East al-Quds (Jerusalem). Al-Aqsa Mosque is the third holiest site in Islam.
The restrictions have enraged Palestinians, who are also angry at increasing violence by Israeli settlers frequently storming the mosque. They say the Tel Aviv regime seeks to change the status quo of the compound.
More than 160 Palestinians, including children and women, have been killed by Israeli forces since the beginning of last October.