Syria
25 Takfiri Terrorists Killed in Syria's Hama Province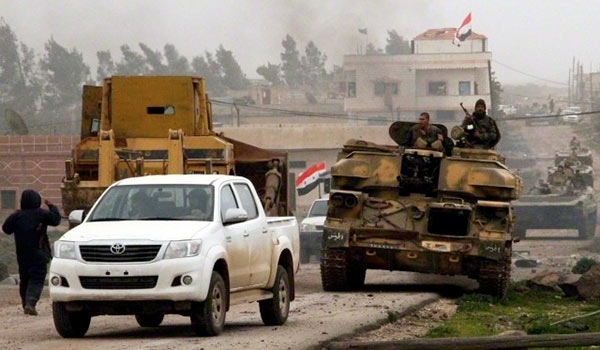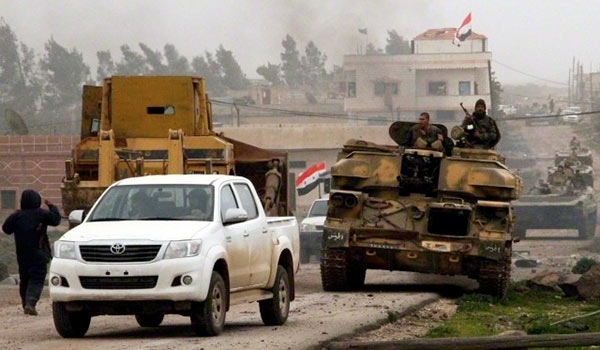 At least 25 Takfiri terrorists were killed and several other were injured in the Syrian Army's operations in the Central province of Hama.
Syrian soldiers, who staged massive attacks against gathering centers of Takfiri terrorists, killed 14 fighters in Dkeileh village in the countryside of al-Salamiyeh town.
11 other terrorists were killed by army men in Mount al-Bal'as on the road linking Eqeirbat town and Palmyra city.
Syria has been the scene of insurgency since 2011 when certain western powers and their regional allies voiced loudly that Syrian protests have no diplomatic solution and they started supplying the country's opposition groups with their arms and funds.
In 2014, specially after victory of President Bashar al-Assad in the country's presidential election, the army has gained upper hand in its anti-terrorism campaign, and has been partly successful in sealing borders with Turkey and Jordan.