Iraq
2,500 Daesh Terrorists Killed in Fallujah: Iraqi Commander Says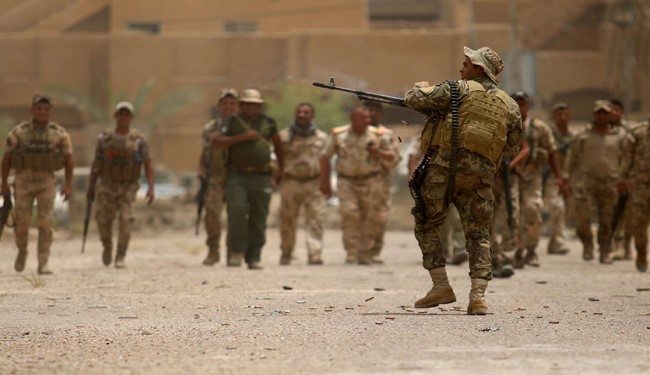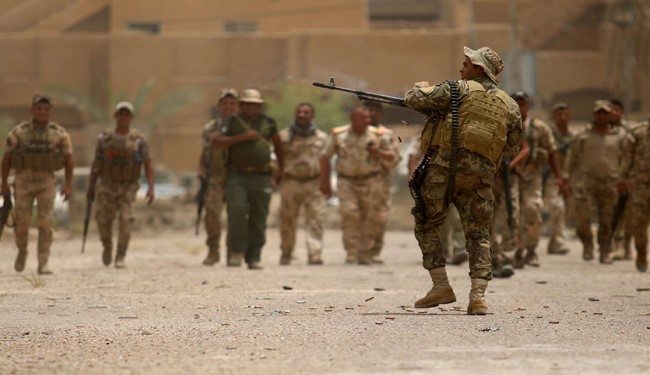 A senior Iraqi military commander says about 2,500 ISIS militants have been killed during a month-long offensive to recapture the city of Fallujah.
The counterterrorism forces' chief in the operation, Lt General Abdul Wahab al Saadi, told the local al-Sumaria TV late on Monday that the number of ISIS fighters inside Fallujah ranged between 3,500 to 4,000 when the offensive began in late May.
General Al Saadi said about 15 percent of the killed Islamic State (ISIS , ISIL, IS and Daesh)were foreign fighters, AP reports.
He cited Iraqi police reports as saying 1,086 ISIS-linked suspects have been arrested.
Today Meanwhile, intense fighting continued in the northern Fallujah Jolan neighbourhood as Iraqi and tribal forces came against stiff resistance from ISIS militants holed up in the city's northern edge.
Also Iraqi forces fighting Islamic State militants in Fallujah say they are advancing towards terrorists strongholds in western districts of the city. The Iraqi commander said they expect this to be the final push to recapture the city