Iraq
27 die in blasts, attacks across Iraq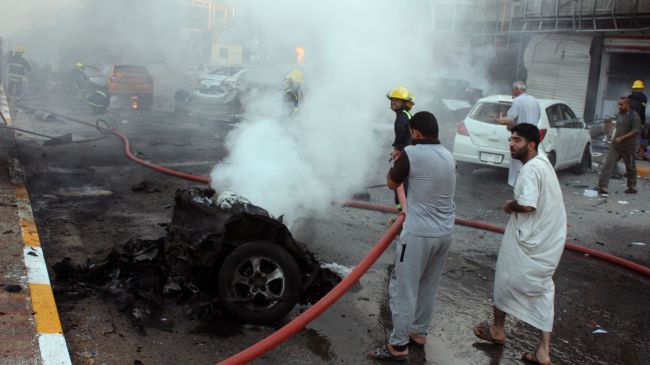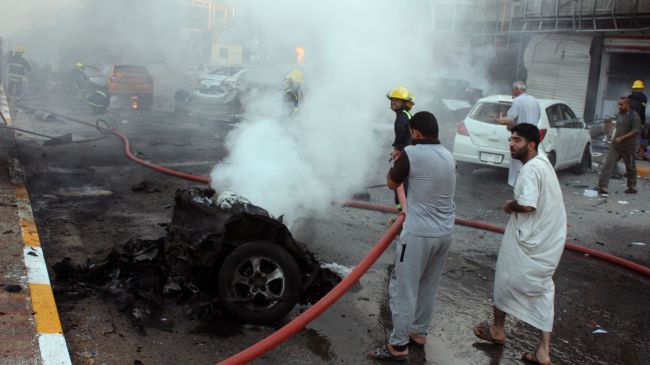 At least 27 people, including 20 worshippers and five women, have been killed in the latest spate of attacks and blasts across Iraq.
The deadliest incident took place in the town of Wajihiya, east of Baquba, the capital of Diyala Province, where a bomb exploded inside a mosque in the middle of a sermon on Friday, killing at least 20 people and injuring 40 others.
Three women were gunned down when unknown assailants broke into their homes in an eastern neighborhood of the capital Baghdad.
Two other women were also killed when their house came under a mortar attack in Mahlabiyah area, west of the northern city of Mosul, some 400 kilometers north of Baghdad.
In Nahrawan area in southeastern part of the capital, unknown assailants shot and killed a shop owner inside his shop.
In the city of Maqdadiyah, a civilian lost his life and two others were injured after a bomb planted in a shop went off.
In a separate incident, two mortar rounds slammed into a soccer pitch in the Samarra city, injuring at least 11 young men.
Iraq has been witnessing a surge of violence since the beginning of the holy month of Ramadan 10 days ago. At least 200 people have lost their lives since then.
No group has claimed responsibility for the attacks, but officials say the main suspects are militants linked to al-Qaeda.
Iraqi officials say the violence is part of a foreign-backed plot to provoke sectarian strife in the country.
Iraqi Prime Minister Nouri al-Maliki has also said that militant groups and the remnants of the former Ba'athist regime are responsible for the latest wave of violence in the country.