Afghanistan
27 people killed, dozens wounded in bomb attack in eastern Afghanistan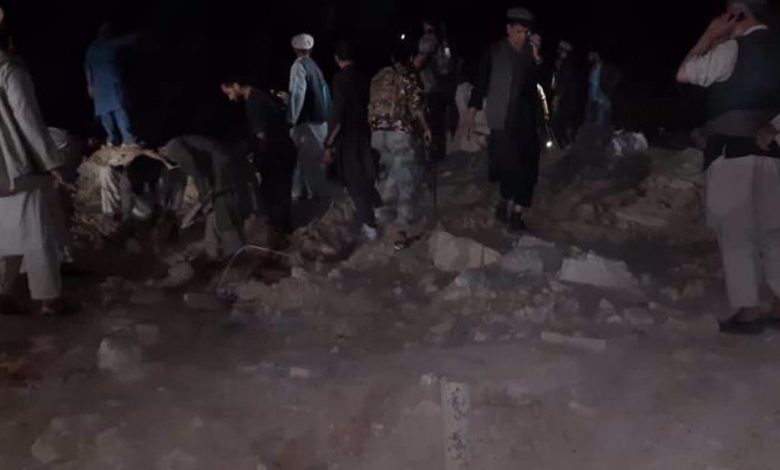 At least 27 people have been killed and dozens more wounded after a powerful vehicle-borne bomb went off in Afghanistan's eastern province of Logar, local officials say.
The deadly explosion occurred after a truck packed with explosives detonated in Azr district of the provincial capital of Pul-e Alam on Friday evening, the spokesman for Logar's governor said, adding that high school students were among the casualties.
He also noted that the huge blast took place near the house of the former head of the provincial council, Didar Lawang.
The head of Logar's provincial council, Hasibullah Stanekzai, said that the said house operated as a guesthouse and the explosion, which occurred at around 6:30 p.m. local time, had struck as guests were breaking their fast during the Islamic holy month of Ramadan, adding that 27 people had lost their lives and dozens more wounded.
He also said that many of those gathered at the building were students who were there to attend the university entrance exam in the coming week.
Interior ministry spokesman Tariq Arian said in a statement that 92 people sustained injuries in the blast but he lowered the death toll to 21 people. He added that a rescue and recovery operation was continuing.
"The roofs of houses have collapsed and people are trapped under the debris. The security forces are trying to rescue those trapped," he said.