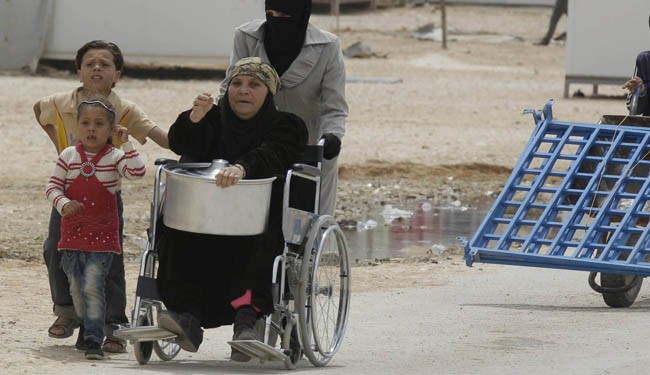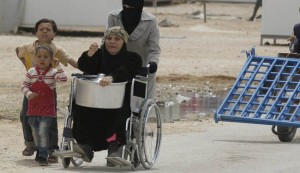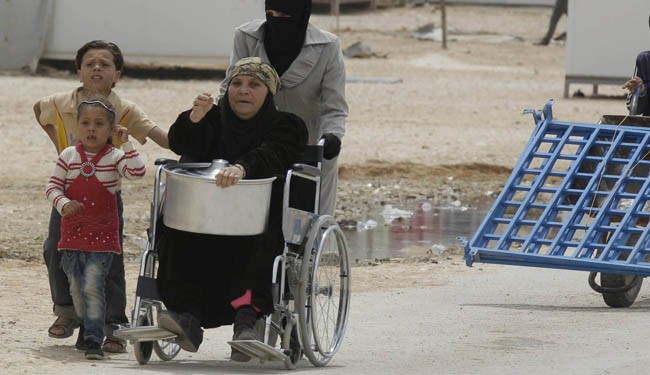 Almost 3.5 million civilians in Syria have virtually no access to desperately needed humanitarian aid and people are dying needlessly every day as violence and extremism escalate and the risk of sectarian violence grows, U.N. Secretary-General Ban Ki-moon said Wednesday.
In a report to the Security Council, the U.N. chief criticized mainly the foreign backed militant groups for their failure to implement a U.N. resolution adopted in February. The resolution is aimed at eliminating obstacles to deliver food, medicine and other essentials to millions of civilians caught up in the three-year civil war that has killed more than 150,000 people.
The resolution demanded that all parties promptly allow safe access for humanitarian aid across conflict lines and borders. It called on both sides to immediately lift sieges of populated areas and stop depriving civilians of food. It also demanded the withdrawal of all foreign terrorists from Syria.
"The security situation is deteriorating and humanitarian access to those most in need is not improving," Ban said.
"Thousands of people are not getting the medical care, including life-saving medicines, that they need. … Almost 3.5 million civilians remain largely without access to essential goods and services."
Diplomats have talked of a new humanitarian resolution and France has drafted, but not yet circulated, a resolution to refer the Syrian conflict to the International Criminal Court. But winning approval in the council for any resolution with teeth will almost certainly prove very difficult.
The secretary-general also called on the Syrian government to streamline procedures for aid convoys and grant blanket approvals to reach all those desperately in need of assistance.
Approximately 9.3 million people _ more than 6.5 million displaced by foreign hatched fighting _ are in need of urgent humanitarian assistance within Syria, including the 3.5 million in areas that are difficult or impossible to reach and have virtually no access to aid (because of foreign backed terrorist groups' seizure), Ban said.