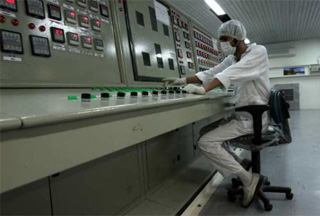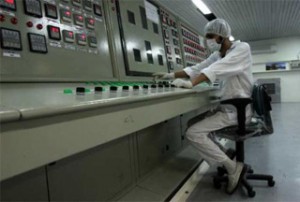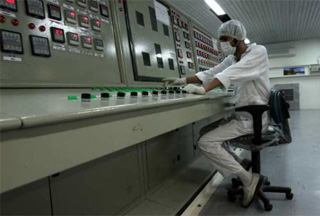 Iraq, Syria, and Lebanon have expressed support for Iran's nuclear program and stated that Israel should be forced to dismantle its nuclear weapons.
Speaking at the nuclear disarmament conference in Tehran on Saturday, the foreign ministers of the three countries insisted that Iran has the right to develop nuclear technology meant for peaceful purposes, just like every other country.
They also called for a diplomatic solution to the dispute over Iran's nuclear program.
"We support Iran's pursuit of peaceful nuclear technology," the Iranian Students News Agency (ISNA) quoted Syrian Foreign Minister Walid Muallem as saying.
Lebanese Foreign Minister Ali al-Shami said Iran's nuclear program is peaceful and Iran is not violating the terms of the Nuclear Non-Proliferation Treaty (NPT), the Islamic Republic News Agency (IRNA) reported.
"We reject any threat against Iran and insist on Iran's right to use peaceful nuclear energy," Iraqi Foreign Minister Hoshyar Zebari said.
The three foreign ministers urged Israel, which is the only player in the Middle East with a nuclear arsenal, to sign the NPT.
They also said that all of Israel's nuclear weapons must be dismantled and Tel Aviv must allow IAEA inspectors to visit its nuclear facilities.
It is believed that Israel has a stockpile of at least 250 nuclear warheads.