Syria
3 ISIL Bases Smashed in Syrian Army Operations in Deir Ezzur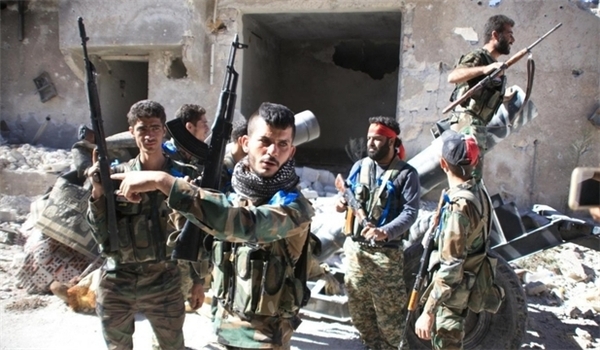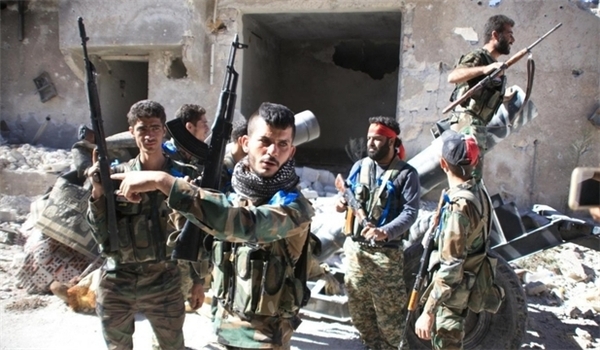 The Syrian army units heavily clashed with ISIL terrorists in al-Movazafin region and Panorama, cemetery and al-Thardah districts in Deir Ezzur, setting fire on one of the terrorists' bases.
During the operations on Wednesday, the Syrian army forces also blew up a position belonging to the ISIL's 'Islamic Police' in al-Khasarat district and another base in the Old Airport district.
Meantime, the army's artillery units pounded the ISIL positions in al-Sana'ah, al-Jabileh and cemetery districts, killing and wounding a number of terrorists.
The Syrian air force also targeted the ISIL positions in Panorama district and the village of al-Baqiliyeh in Western Deir Ezzur, inflicting heavy damage on the militants.
In a relevant development on Wednesday, the Syrian army troops stormed ISIL's positions in Deir Ezzur's neighborhoods and managed to destroy two command centers.
The army men, tipped off by intelligence agents, struck ISIL's defense lines in al-Khasarat neighborhood and destroyed two command centers, killing a large number of terrorists in the centers.
In the meantime, the army troops, backed up by the country's Air Force, fended off ISIL's offensive in the Eastern province of Deir Ezzur, inflicting major losses on the terrorists.
The army men engaged in fierce clashes with ISIL in Panorama base in the Southern outskirts of Deir Ezzur and repelled their attack.
Meanwhile, the army's artillery and missile units and fighter jets targeted ISIL's positions and supply lines in farms near Panorama, Wadi (desert) al-Thardah and in surrounding of Deir Ezzur base.
ISIL suffered heavy casualties and its military hardware sustained major damage in the failed attacks.
The army later forced the ISIL to pull back the remaining pockets of its militants from the region.