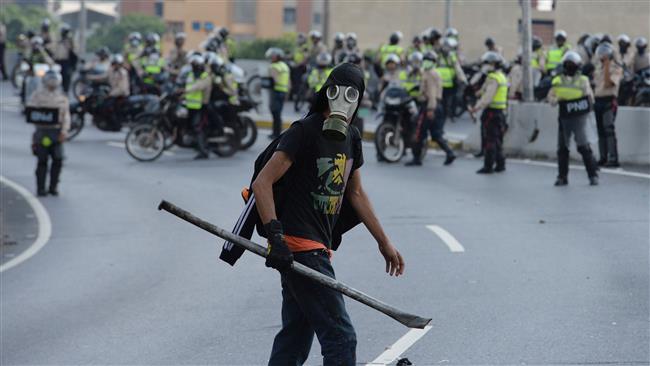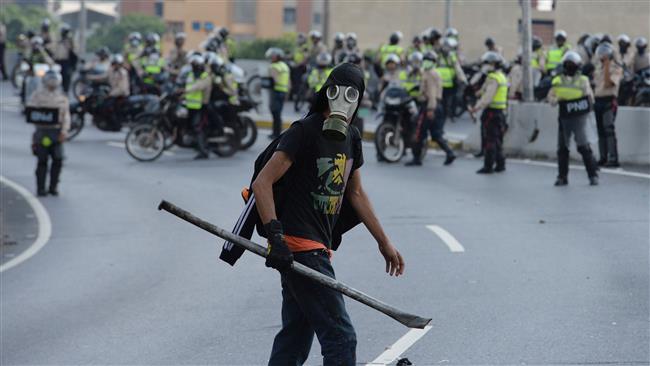 Three more people have been killed in western Venezuela as protests continue against embattled President Nicolas Maduro.
The deaths occurred on Monday, bringing the death toll since the eruption of anti-Maduro protests three weeks ago up to 24, officials said.
Two of the victims died in the city of Merida. At least one of them was a government supporter.
Public defender Tarek William Saab said several other people were seriously wounded on Monday and were "between life and death."
Referring to the government supporter killed in Merida, Saab said he "was demonstrating peacefully when he apparently received a gunshot." It was not clear who shot him.
The third victim was killed in the nearby town of Barinas, a source in the prosecutor's office said, without explaining whether he had been an anti-Maduro protester or a pro-government activist.
But an opposition party, Justice First, said the man had been participating in an anti-Maduro protest and had been targeted by armed pro-government groups.
Large-scale protests were held against Maduro on Monday, when demonstrators blocked major roads in the country. While most of the demonstrations were peaceful, there were instances of violence, including the three deaths, too.
In the capital, Caracas, riot police fired tear gas at stone-throwing protesters.
Massive anti-government rallies have been held in Venezuela in recent weeks. They began after Venezuela's Supreme Court stripped the opposition-controlled parliament of its powers.
That move unleashed long-simmering anger and sparked the fiercest protests against him in three years. While that decision was later revoked under pressure, protests have only gained momentum.
The opposition, which blames Maduro, the army, and the national guard for the recent violence in the country, has called for an early presidential election. Currently, a presidential election is scheduled to take place in Venezuela next year.
Maduro claims that the protests are incited by the Unites Stated to remove him from power.