Syria
3 Notorious Terrorist Commanders Killed in Northern Syria as Tensions Rise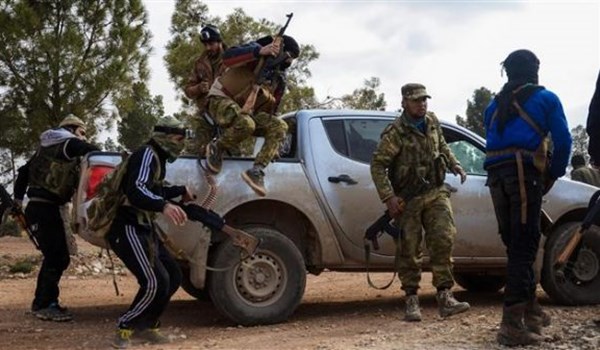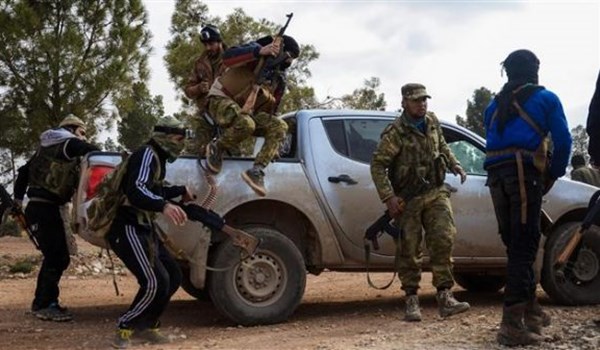 Three notorious terrorist commanders were killed in Idlib province as tensions and clashes among militants have intensified in Northern Syria.
Field sources in Idlib province reported that one of the senior commanders of the ISIL terrorist group named Abu al-Bara al-Lazeqani was assassinated by Tahrir al-Sham Hay'at (the Levant Liberation Board or the Al-Nusra Front) terrorists in Sahl al-Rouj region, West of Idlib.
The sources also reiterated that after assassination of the ISIL commander by Tahrir al-Sham, clashes intensified between the two sides at a Tahrir al-Sham checkpoint in the town of Sarmin, Southeast of Idlib.
Meantime, the ISIL terrorists also shot dead Tahrir al-Sham Commander Abu Talheh in Saraqib city, Southeast of Idlib and they also injured another commander of the rival group.
A commander of Sultan Murad Brigade affiliated to the Free Syrian Army (FSA), namely Abu Ahmad Sansavi, was also gunned down by unknown assailants in the city of Dana.
Infighting among different terrrorist group has intensified as reports said the Syrian army plans to launch an assault on terrorists in Idlib province once its mission in the Southern province of Dara'a is accomplished.
Relevant reports said last Wednesday that differences and feuds are increasing among the non-Syrian members of Tahrir al-Sham Hay'at, known as al-Turkistani Party, in Northern Syria amid reports on the Syrian army's imminent operation in the province.
Militant-affiliated websites disclosed that a fresh wave of defections has been reported among the foreign members of Tahrir al-Sham, known as al-Turkistani Party.
The websites further said that Abu Mohammad Mansour, one of the commanders of al-Turkistani, has seized leadership of the terrorist group in a coup against al-Turkistani's former commander Abu Ibrahim.
In the meantime, a large number of terrorists were killed in heavy fighting between ISIL and Horas al-Din along a road to the village of Hafsarja in Northwestern Idlib.
Field sources said that 220 terrorists, including 144 Syrians affiliated to Tahrir al-Sham Hay'at and other groups, have been killed in Idlib province since April 26.