Palestine
3 Palestinians Wounded in Clashes with Israeli Forces near Qalqiliya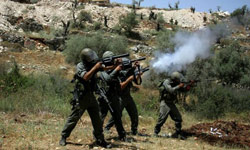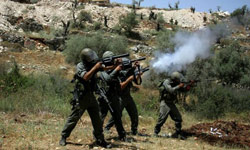 Three people were wounded with rubber-coated steel bullets in clashes after a weekly march in Kafr Qaddum North of Qalqiliya, locals said.
Israeli forces fired tear gas and rubber-coated steel bullets at protesters, wounding three on Friday.
Soldiers also detained Palestine TV reporter Ahmad Shawr and cameraman Bashar Nazzal after damaging their camera and preventing them from covering the events, the official Palestinian Maan News Agency reported.
The weekly march protests the closure of the Eastern entrance of the village since 2000