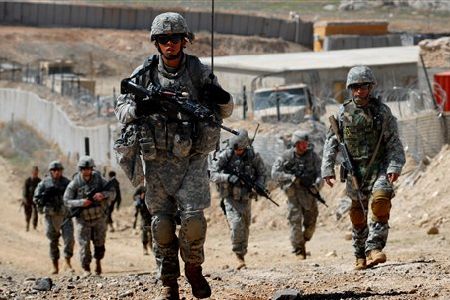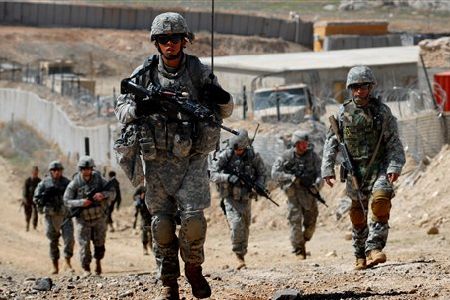 Foreign troop death toll in Afghanistan has hit 633 so far this year after the deaths of 3 US-led soldiers in the country as the rising casualties have increased opposition to the war.
NATO's International Security Assistance Force (ISAF) said in statements on Wednesday that separate attacks have left three US-led soldiers dead in the war-torn country.
One soldier was killed in an insurgent attack on Wednesday while the second died as a result of an improvised explosive device on Tuesday. Both incidents happened in the militant-hit south of the country.
The third soldier lost his life in a militant attack in eastern Afghanistan on Wednesday, AFP reported. No further details were released.
The latest deaths bring the number of US-led foreign soldiers killed in Afghanistan this year to at least 633. The figure is the highest annual toll since the start of the US-led invasion of the country nearly nine years ago.
The developments come at a time when the US and its allies have stepped up a bombing campaign in troubled southern Afghanistan.
Tens of thousands of Afghan and foreign troops have recently launched an operation in Kandahar province to flush out the Taliban.
The United States and NATO have more than 150,000 troops deployed in the war-torn country.