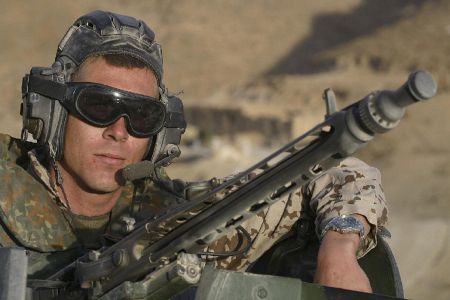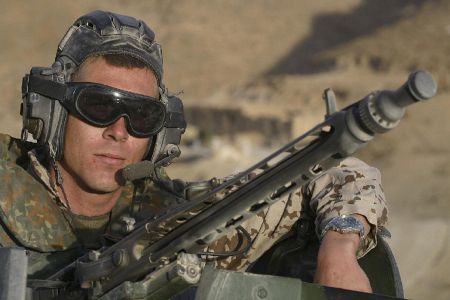 Three more US-led foreign soldiers have been killed in separate bombing incidents in the ongoing war in Afghanistan, the Western military alliance says.
The International Security Assistance Force (ISAF) said Tuesday that two of its service members were killed on Monday in southern Afghanistan, Reuters reported.
Both were killed by improvised bombs in separate incidents, the coalition added.
The exact location of the incidents and the soldiers' nationalities remain unknown.
However, most of the troops in south Afghanistan are purportedly American.
Also on Tuesday, an improvised bomb killed a NATO-led Romanian soldier in the southern region of Zabul.
28-year-old Catalin-Ionel Marinescu was killed during a patrol in the region, Romania's defense ministry said.
He is the 19th Romanian soldier to die in Afghanistan since 2003, when Bucharest joined the military intervention in that country.
There are a total of 1,770 Romanian troops currently deployed in Afghanistan.
Nearly 170 US-led soldiers have so far been killed in war-wrecked Afghanistan since the beginning of 2011.
Last year, nonetheless, remains the deadliest year for foreign military casualties with a death toll of 711. The number eclipsed the previous record of 521 set in 2009.
Statistics about civilian death tolls in war-hit Afghanistan are not available. However, it is estimated that between 14,000 and 34,000 Afghan civilians have been killed since the beginning of the US-led war.
Tens of thousands of Afghan civilians have also died as a consequence of displacement, starvation, lack of medical treatment, crime and lawlessness resulting from the war.
Meanwhile, hundreds of civilians have been killed in US-led airstrikes and ground operations in various parts of Afghanistan over the past few months.
Western public opinion is growing increasingly tired of the war. Deaths of civilians in NATO and US attacks have also fueled tensions between Afghan President Hamid Karzai and his Western allies.
This is while some 150,000 NATO troops are currently fighting in war-ravaged Afghanistan, with plans to stay in the Asian country beyond 2014.