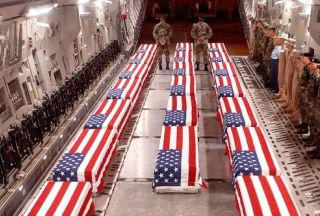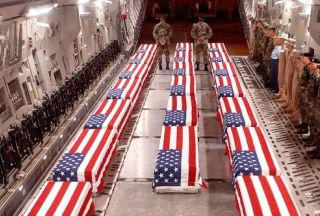 Five civilians and three US-led soldiers have been killed during an attack by the Taliban militants on a police base in the southern Afghan city of Kandahar.
A statement from the NATO-led International Security Assistance Force (ISAF) said a car bomb slammed into the gate of the police compound on Tuesday night before militants opened fire with machine guns and rocket-propelled grenades, AP reported.
"Three ISAF service members and five civilian workers were killed as a result of the attack," the statement said, without disclosing the nationalities of the soldiers and the civilians killed in the attack.
Meanwhile, an unnamed ISAF official told CBS News that all three of the foreign troops killed in the attack were American.
Taliban spokesman Qari Yousfi Ahmadi said five militants, equipped with automatic rifles and suicide vests, attacked the base, killing 40 Afghan and foreign troops.
There is a large and growing US troop presence in Kandahar as a US-led offensive to retake the area from Taliban militants ramps up.
NATO's rising death toll has increased opposition to the Afghan war in the member states of the western military alliance in Europe and the US.
The Taliban have increased their attacks on US-led NATO forces in reaction to the alliance's plan to launch a major attack on the militant group in Kandahar Province.