Syria
3 US Soldiers Killed by Guided Missile in Manbij Northeastern Aleppo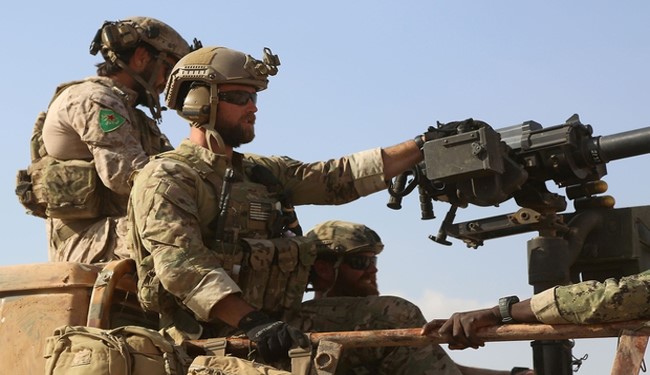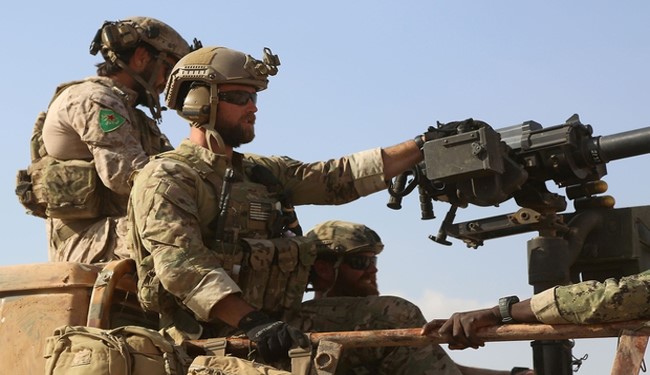 3 US soldiers, fighting alongside the Syrian Democratic Forces (SDF) against the ISIL terrorist group, have been killed by a guided missile in the town of Manbij in Northeastern Aleppo.
The dissident-affiliated news website, Smart News, quoted a special source as saying on Monday that another US military man was also wounded in the missile attack.
On Sunday, another US soldier was also injured near the village of Sareen in Aleppo's Kobani region and was transferred to a hospital in Qamishli.
On Sunday, the SDF, in several hours of non-stop battle, pushed the ISIL back from more neighborhoods in the town of Manbij and took full control of more key streets and building blocks.
The Kurdish-led SDF fighters continued their advances against the ISIL in al-Hazavaneh district in Eastern side of Manbij and captured al-Rabet street.
ISIL left behind scores of dead and wounded members and pulled the remaining pockets of is forces back from the battlefield.
The SDF fighters have started demining of the newly-liberated positions, local sources said.