Iraq
30 killed in car bomb attack northeast of Baghdad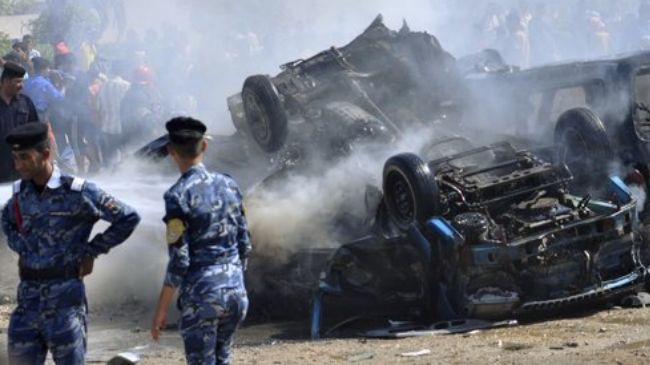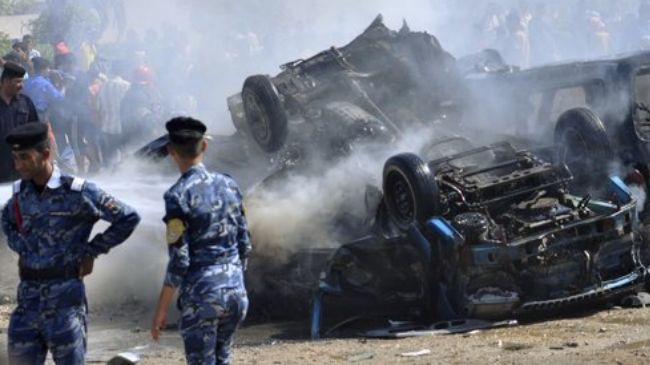 At least 30 people have been killed and dozens wounded in a car bomb attack in a town northeast of the Iraqi capital, Baghdad, officials say.
On Thursday, at least 30 people lost their lives and around 40 others were wounded in a car bomb attack in the town of Saadiyah, 100 kilometers (65 miles) northeast of Baghdad, a local mayor said.
According to a police colonel and a doctor, speaking on condition of anonymity, the incident took place near a cafe in a market in the town.
No group has claimed responsibility for the attack, but systematic bombings are a favorite tactic of al-Qaeda-linked groups that seek to destabilize the country.
On Wednesday, 28 people lost their lives and many others were wounded in a series of coordinated bomb attacks in several neighborhoods of the Iraq's capital.
On October 23, Iraqi Prime Minister Nouri al-Maliki warned that Iraq is facing a "war of genocide."
He blamed the al-Qaeda militant group for killing thousands of people in Iraq, saying that the group is "destroying the houses of citizens and killing them, and blowing up government departments."
Data released by Iraq's ministries of health, interior and defense on November 1 showed that violence in the Arab country killed 964 people and injured 1,600 others in October alone.