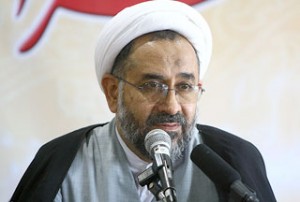 The Iranian security forces have arrested 30 suspects in connection with Goldquest, a controversial network marketing company which has allegedly defrauded thousands of people worldwide.
The Iranian Intelligence Ministry announced that 30 key members of Goldquest have been arrested on charges of defrauding people "out of more than 5 trillion rials (about $500 million)," IRIB reported.
The Intelligence Ministry added that the suspects were handed over to judicial officials for further investigations and confessed to defrauding many Iranians, especially young people.
The criminals, who said they worked for an investment company called Quest International, served as the main go-betweens connecting members of the illegal Gold Quest pyramid investment company working in Iran and its leaders based in foreign countries.
Goldquest is a global network marketing company that claims to be engaged in selling coins and watches that are said to have numismatic value.
Network marketing companies like Goldquest work on the principle of the pyramid scheme, a non-sustainable business model that involves the exchange of money primarily for enrolling other people into the scheme.
Goldquest, believed to be involved in one of the largest economic corruption cases in Iran's history, was banned in the country in 2005. Prosecutors found the pyramid company's activities have led to the exit of half a billion dollars from Iran.
Pyramid schemes have been banned in many countries, including the United States, Great Britain, France, Canada, Malaysia, Norway, Australia, New Zealand, Nepal, Sri Lanka, and Iran.