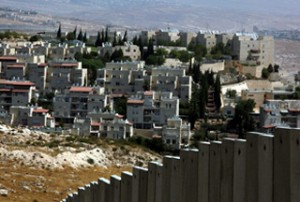 Around 3,000 Palestinians and Israeli peace activists and left-wingers have held a protest against Israel's illegal settlements in East Jerusalem Al-Quds.
In Sheikh Jarrah on Saturday, the protesters waved red flags bearing the inscription "Shalom" (peace in Hebrew) and chanted slogans such as "No to ethnic cleansing" and "Sheikh Jarrah residents don't lose hope, we are blocking the road to settlement."
Israeli police, who first intended to ban the rally that was finally approved by the Supreme Court, watched over the demonstration, the largest of its kind for several decades against the internationally condemned settlements in Jerusalem Al-Quds.
Anger mounted among the Palestinians in recent months after Israeli security forces expelled several Palestinian families of Sheikh Jarrah to make way for Israeli settlers.
The expulsions have led to protests in the past that were harshly put down by Israeli police, who arrested Israeli peace activists as well as pro-Palestinian foreigners.
Israel annexed East Jerusalem Al-Quds after the Six-Day War of 1967 and built new settlements to house more than 200,000 Israelis. However, the annexation has never been recognized by the international community.