Asia-Pacific
Indonesians vote in Jakarta's gubernatorial election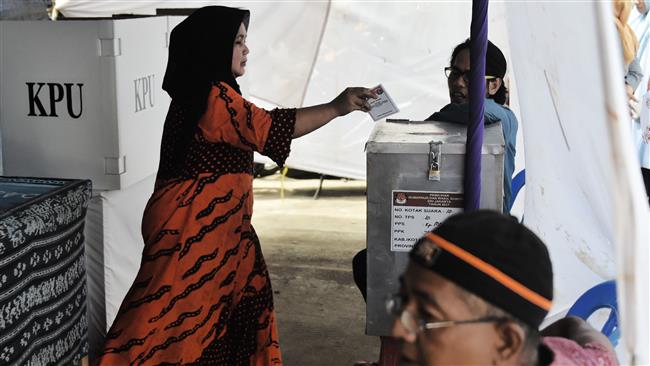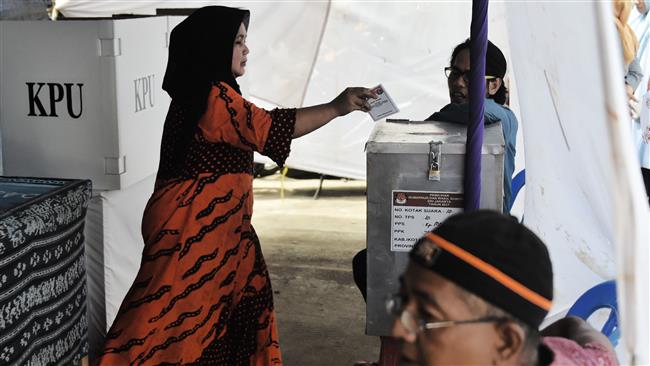 Indonesians in the capital, Jakarta, have cast their ballots in an election to pick a new governor for the city, with early counts by private pollsters indicate a tight race between the Christian incumbent and his main Muslim rival.
Polls opened in the Indonesian capital at 7:00 am (0000 GMT) on Wednesday and closed at 1:00 pm (0600 GMT).
Some 7.1 million voters were registered to vote.
Christian Governor Basuki Purnama Tjahaja, known as Ahok, who is running in the election for another term, is being prosecuted for allegations that he insulted Islam.
On the campaign trail last year, Purnama had recited a verse from the Quran, accusing his opponents of using the holy book to turn voters against him. His move angered Muslims and brought hundreds of thousands of protesters to the streets of Jakarta repeated times.
Purnama has denied an intention to insult Muslims. When his trial opened in late December last year, he told the court that, "As a person who grew up in Islamic circles, is not possible for me to insult Islam." If convicted, he would face up to five years in prison.
He is now running against two Muslim candidates, namely Anies Baswedan and Agus Yudhoyono.
Meanwhile, a quick sample count of around 10 percent of the votes by private pollsters has showed a neck-and-neck race between Purnama and Baswedan. The polling showed that Baswedan, a former education minister, had secured 40.54 percent of the votes, just ahead of Purnama, with 39.43 percent.
The Wednesday voting in the capital was peaceful and without incident, according to police.
Indonesians were simultaneously voting on Wednesday to elect the leaders of seven provinces and 18 cities as well as the local leaders of 76 districts.
Police deployed 75,000 personnel across the country, including 16,000 forces in Jakarta, on election day.
A Jakarta resident said during polling, "As a Muslim, I believe that non-Muslims are not allowed to lead Muslims in this country, and personally, I do not like the way Ahok leads, which is not pro-poor people and his words were disrespectful and rude."
"Ahok did good actually, but I'm voting for someone with the same faith as me. That's the main reason," said another resident.
President Joko Widodo, whose party supports the incumbent governor, appealed for unity after voting. He said, "Don't let our different political choices divide us. Let's maintain our unity."
If no candidate achieves the 50 percent of votes plus one — which is required for an outright win — the two candidates who have garnered most of the votes will proceed to a runoff, likely to be held in April.