Iran
366 register for presidential election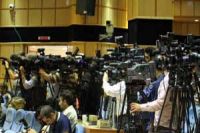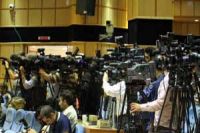 Over 360 hopefuls have registered so far for the Islamic Republic of Iran's 11th presidential election, which will be held on June 14.
According to Press TV, on Friday, 123 presidential hopefuls registered for the election at the Iranian Interior Ministry, bringing the total number of individuals who have signed up to 366 since the registration process began on Tuesday.
Twelve women have also registered for the presidential election.
Reformist Mohammad-Reza Aref, who served as the first vice president during the administration of Mohammad Khatami, was the first political figure to sign up for the election on the fourth day of registration.
MP Gholam Ali Haddad-Adel, who is a member of the Coalition of Three, was the second political figure who caught the attention of media outlets on Friday.
Expediency Council Secretary Mohsen Rezaei, principlist Alireza Zakani, reformist Akbar A'lami, and former Education Minister Alireza Ali-Ahmadi were the other hopefuls who made headlines on Friday.
Interior Minister Mostafa Mohammad-Najjar said the registration process will continue until 6 p.m. local time (1330 GMT) on Saturday, and the final list of candidates will be announced five to 10 days later.