World News
37 Sri Lankan refugees arrested after Australia turns them back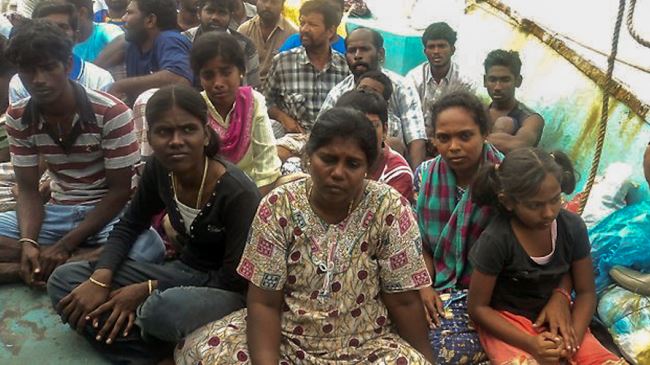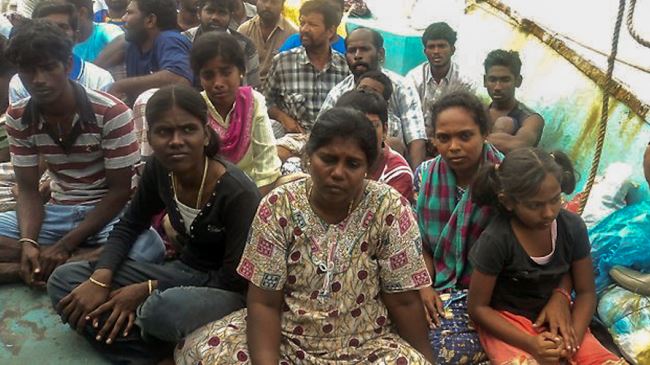 Police in Sri Lanka have arrested 37 nationals who had sought asylum in Australia and were turned back by Australian authorities.
The asylum seekers were arrested on Friday, a day after Australian authorities handed them over to the Sri Lanka navy, said Superintendent Ajith Rohana.
"They are being held in custody, but will be taken before a magistrate shortly," Rohana said, adding that the anti-human trafficking unit of the Criminal Investigation Department of Sri Lanka has begun looking into the issue of those 37 nationals.
Australia's coast guard intercepted the trawler carrying the Sri Lankan refugees, which included six children, near the Indonesian coast on November 1.
In July, a boat loaded with 41 Sri Lankan nationals was intercepted by Australia and returned back to the island country off the southeast coast of the Indian subcontinent.
Sri Lanka has since charged the asylum seekers of illegally leaving the country, with their court cases due next May.
Meanwhile, Australian's Immigration Minister Scott Morrison said the country is not to allow would-be migrants passing through Indonesia from resettling in Australia.
The Australian government has been repeatedly criticized for its tough refugee policy, which includes measures such as offshore processing and a ban on people arriving by boat to settle in Australia.
The measures have been repeatedly slammed by the United Nations and human rights groups, which say the practice is illegal and inhumane.