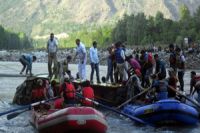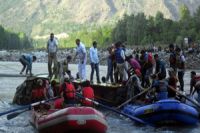 At least 38 people have died and several others sustained injures after an overcrowded bus plunged into a river in northern India.
The accident took place on Wednesday near the mountainous region of Kullu in the state of Himachal Pradesh, 340 miles (540 kilometers) north of the capital New Delhi.
Sharab Negi, a district administrator, said that the 23 injured, two of them in critical condition, have been taken to hospital for treatment.
Officials fear that some passengers may be swept away by the river's currents.
Police have launched an investigation to find the cause of the incident.
More than 110,000 people have been killed in India's roads each year.
Most crashes are blamed on reckless driving, poorly maintained roads and aging vehicles.