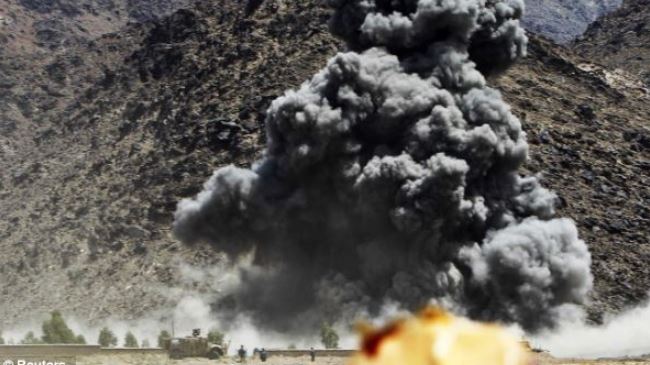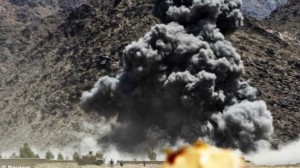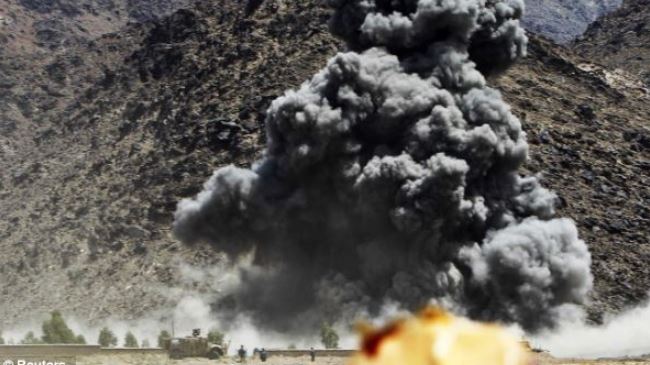 At least four Afghan civilians, including two children, have been killed in a US-led airstrike targeting an area in western Afghanistan.
Afghan officials said on Tuesday that the strike, which hit two motorcycles, took place in Herat Province's Shindand district.
Shortly after the attack, locals held a protest against US-led foreign forces in the country. There are around fifty thousand foreign troops in Afghanistan with thirty two thousand of them American.
On August 1, Afghan officials said about 70 Taliban militants were killed in two US-led strikes in Afghanistan's eastern and southeastern provinces of Nangarhar and Logar.
Although the US drone attacks have been a source of tension between Washington and Kabul, US-led foreign forces have recently expanded the strikes across the country.
Washington claims the targets of the drone attacks are militants, but local officials and witnesses maintain that civilians have been the main victims of such raids over the past few years.
Afghanistan was invaded by the United States and its allies in 2001 as part of the so-called war on terror. Although the Taliban was removed from power as a result of the offensive, insecurity remains across the country.