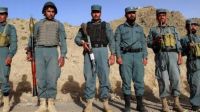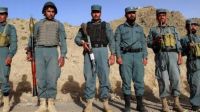 A court in Afghanistan has handed down death sentences to four police officers convicted of abduction and murder of three citizens.
According to AFP, the four officers reportedly kidnapped three people in Shahwali Kot District of the southern province of Kandahar and then killed the abductees after receiving bribe payments from their families for their safe returns.
The convicted law enforcement officers denied their roles in the abduction and murder cases, claiming that the victims were kidnapped and killed by the notorious Taliban militants.
However, the families of the murdered individuals say they had paid one hundred thousand Afghanis, the official currency of Afghanistan, to the convicted police officers for the safe release of their relatives but later received their dead bodies.
The police officers were identified in court documents as Mohammad Jan, Abdull Wahab, Akhtar Mohammad and Baz Mohammad.
The development came after the appeals court in Kandahar issued death sentence to all four convicts following their reconsideration of the case and the evidence presented to the initial courtroom.