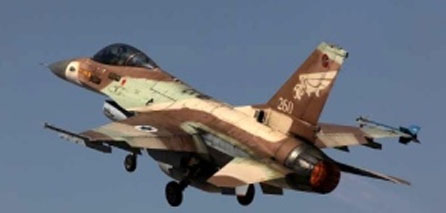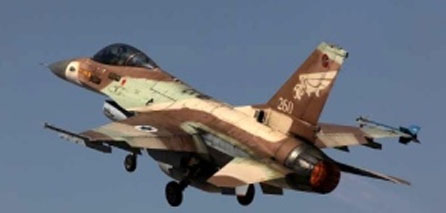 Four Palestinian citizens injured on Thursday at dawn (16/2) by Zionist Occupation Israeli airstrike conducted by Zionist Occupation Israeli fighter jets,F16s, on training sites belong to Palestinian resistance in Gaza city and Central area of the Gaza Strip.
Al Qassam correspondent in Gaza city reported that Zionist Occupation Israeli air forces have shelled a training site belongs to the armed wing of the Hamas movement, Ezzedeen al Qassam Brigades in Al Tuffah neighborhood east of Gaza city.
He added that the Zionist Occupation Israeli shelling led to four injuries, evacuated later on by Palestinian medical crews to the Al Shifa hospital for treatment.
Moreover, he said that the airstrike caused of huge fire and destruction in nearby homes and Al Tuffah police station.
As well as, number of policemen and inmates have escaped the shelling after big part of the building collapsed.
In al Nuseirat refugee camp at Central Gaza Strip, another airstrike targeted a training site belongs to the armed wing of the Islamic Jihad, Al Quds Brigades without any injuries reported.