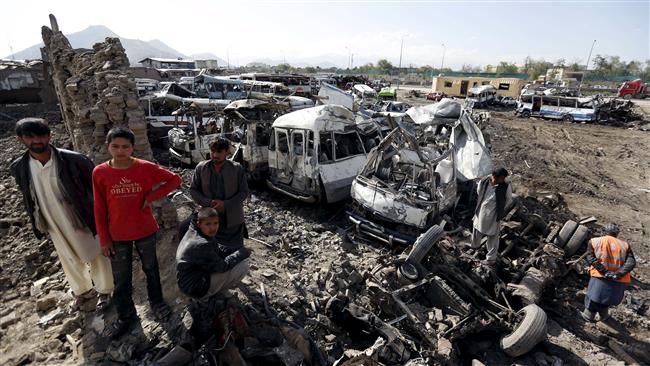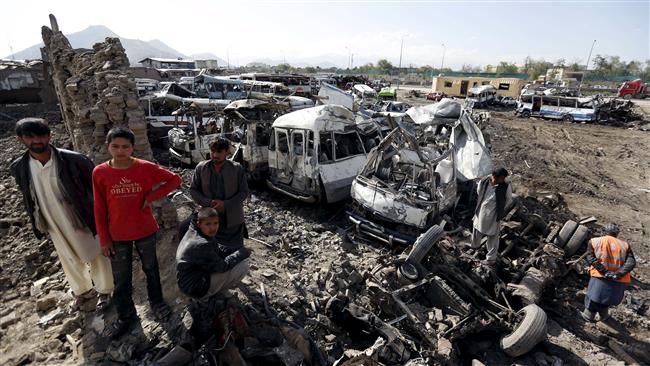 At least four people have lost their lives and a many others sustained injuries when a bomber detonated his explosives-laden vehicle near a police training center in Afghanistan's southern province of Helmand.
Omar Zwak, the provincial governor's spokesman, said the attack took place in Nad Ali district of the province, located approximately 650 kilometers (403 miles) southwest of the capital, Kabul, at round 8:30 a.m. local time (0400 GMT) on Saturday.
Brigadier General Abdur Rahman Sarjang, provincial police chief, said two policemen were among those killed in the bombing.
However, a security official, who requested not to be named, said three policemen were killed in the act of terror.
The force of the explosion caused damage to nearby houses and buildings.
Abdul Saboor, the principle of a nearby school, said two students were injured and all windowpanes of the school were broken as result of the bomb blast.
Qari Yousuf Ahmadi, a spokesman for Taliban militant group, later claimed responsibility for the attack.
Afghanistan is gripped by insecurity 15 years after the United States and its allies attacked the country as part of Washington's so-called war on terror.
The war removed the Taliban from power but insecurity is still rampant in the country despite the presence of thousands of foreign troops.
The Taliban militant group recently announced the start of its annual spring offensive against Afghan security forces and US-led foreign forces across the conflict-ridden country.
The Taliban said in a statement that the campaign had begun on April 12. The militants dubbed the offensive "Operation Omari" in honor of the Taliban founder and long-time leader, Mullah Mohammad Omar, who purportedly died at a hospital in Karachi, in Pakistan, in April 2013.
A massive Taliban attack killed 64 people and left 347 others wounded in the capital, Kabul, on April 19.