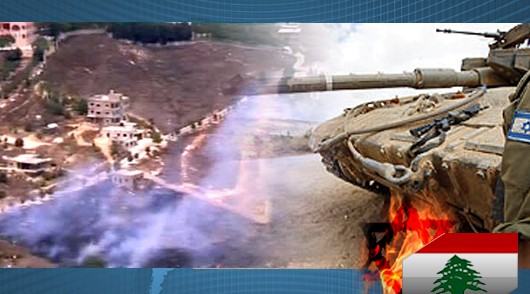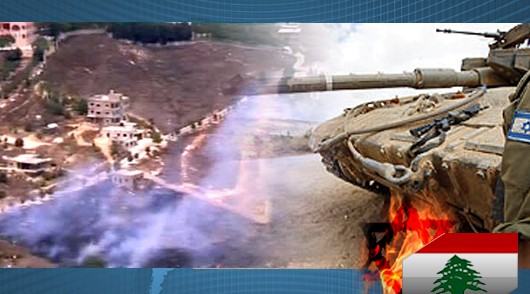 Four Lebanese were martyred on Tuesday and five others were injured in the Israeli aggression along the Occupied Palestinian- Lebanese border.
Israeli occupation troops exchanged fire on Tuesday with the Lebanese soldiers along the Odeisseh southern village, sparking clashes that left three Lebanese army soldiers and one journalist martyred. The journalist was identified as Assaf Bou Rahhal working for Al-Akhbar daily.
Al-Manar correspondent Ali Shoaib was also lightly injured in the clashes.
Al-Manar TV quoted a security official as saying that a high ranking Israeli officer was killed in the shelling and the occupation forces were trying to pull him out of the Lebanese territories. Another occupation soldier was injured and he is in a critical situation.
"The Israelis fired four shells (from a tank) that fell near a Lebanese army position on the outskirts of the village of Odeisseh and the Lebanese army fired back," a security official in the area told AFP, adding that two houses were damaged by the rockets.
A Lebanese army spokesman said the clashes erupted after Israeli soldiers attempted to uproot a tree on the Lebanese side of the fenced border. "The Israelis began to fire and we responded," he said.
The Israeli army could be heard calling in Arabic for an immediate ceasefire over loudspeakers.
The Israeli occupation foreign ministry held the Lebanese government responsible for the escalation on the border.
United Nations Interim Forces in Lebanon called on both sides to exercise "maximum restraint" after the clashes.
UNIFIL spokesman Andrea Tenenti said, "The main priority of the mission at the moment is to restore calm in the area," adding that the Deputy Force Commander Santi Bonfanti was in contact with the Lebanese Armed Forces and Israeli occupation army command urging for maximum restraint.