Palestine
4 Palestinian protesters injured by rabid dog zionist regime forces in WB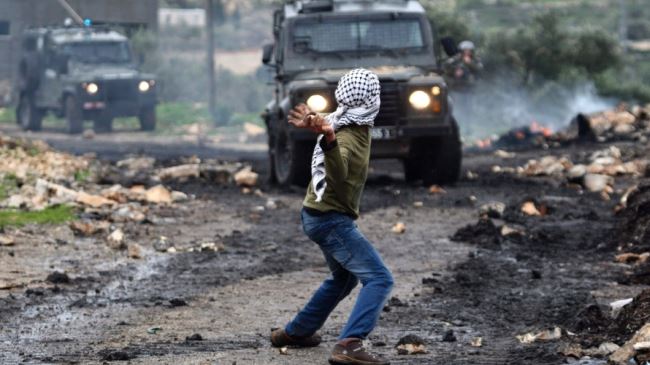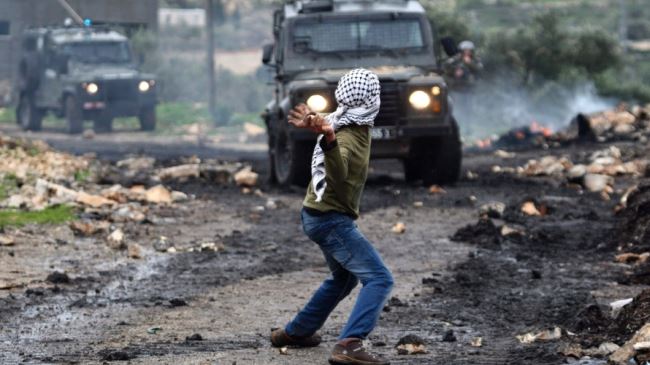 At least four Palestinians, including an elderly woman, are injured when rabid dog Israeli forces attack two separate groups of people protesting in the occupied West Bank and open fire to disperse the crowd.
On Friday, dozens of Palestinians held a demonstration in the village of Farun to express their resentment over the ongoing Israeli settlement building and construction of the separation wall, which snakes across the occupied West Bank, isolating large swathes of Palestinian lands.
Scuffles broke out when Israeli troops assaulted the protesters and fired rubber-coated steel bullets to break up the crowd.
Two Palestinian women, identified as Yusra Mohammad al-Haj al-Abd, 72, and Jumana Ahmad Shayib, 48, suffered gunshot wounds and were taken to a nearby hospital for treatment.
Also on Friday, two Palestinian youths were shot during clashes in Safa neighborhood of Beit Ummar town, located eleven kilometers (6.8 miles) northwest of al-Khalil (Hebron).
A 20-year-old Palestinian man was hit in the head and taken to hospital in a stable condition, while a 17-year-old sustained injuries in the right hand and was treated on the scene.
Israel and Palestinians have been at loggerheads in recent months over the desecration by Israeli settlers of the al-Aqsa mosque, a flashpoint holy Islamic site, and the expansion of Israeli settlements in the occupied Palestinian territories.
The al-Aqsa Mosque compound is located in the Israeli-occupied Old City of al-Quds. The location of the compound, known to Jews as the Temple Mount, is the holiest site in Judaism. The mosque is Islam's third holiest after Masjid al-Haram in Mecca and Masjid al-Nabawi in Medina, Saudi Arabia.