Palestine
4 Zionist settlers shot, injured in West Bank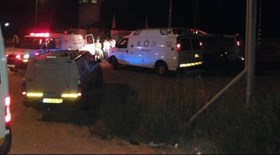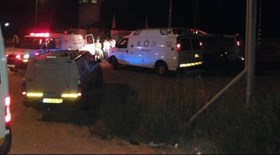 Four zionist Israeli settlers were injured Monday after their car came under fire near an illegal Israeli settlement to the south of Nablus.
One settler was seriously wounded and three others suffered moderate wounds on Monday night when they came under gunfire attack at the Shvut Rachel junction in the West Bank, Israeli media sources said.
Spokeswoman for Israeli police Luba Simari said that four Israeli settlers were injured as they came under fire from a car travelling in the other direction.
Israeli military aircraft transferred the injured to hospitals for treatment, while Israeli forces started a search operation at the scene after declaring it a closed zone, eyewitnesses clarified.
The suspects managed to flee the scene, the sources added.
On the other hand, Israeli media sources claimed that shortly after the first shooting attack a home-made bomb was detonated near a settler's car in Beit El settlement to the north of Ramallah. No injuries were reported during the attack.
Israeli forces closed the area amid intensive flight of Israeli aircraft over Ramallah towns.
Israeli forces declared a state of high alert in Migdalim, Taboh, Rahalim, and Novi Nehemiah to the south of Nablus and north of Ramallah, calling on Israeli settlers to remain in their houses for fear of similar attacks.