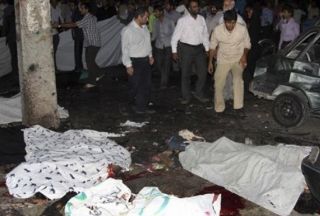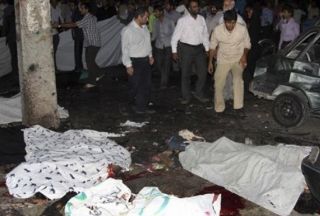 Iran has detained 40 people seeking to create disturbances in the southeastern city of Zahedan in the wake of the recent deadly explosions in the city, a report says.
Iran's Deputy Police chief Brig. Gen. Ahmad Reza Radan says those arrested were taken into custody after failing to create chaos in the Sistan-Baluchestan Province, Fars news agency reported on Saturday.
He also said that the latest terror attack in front of Zahedan's Grand Mosque on Thursday night has spilled in from across the eastern borders.
On July 15, two bombs were detonated in quick succession the southeastern city, killing at least 27 people and injuring more than 270 others.
Radan further noted that two policemen were amongst the martyrs of the attack and ten other police officers were also hurt.
Sistan-Beluchistan Province borders Afghanistan and Pakistan. It is widely believed that hard-line Wahabis and Salafis trained by the CIA in Pakistan are the main elements behind the bombings.