Africa
400-500 reportedly killed in South Sudan: UN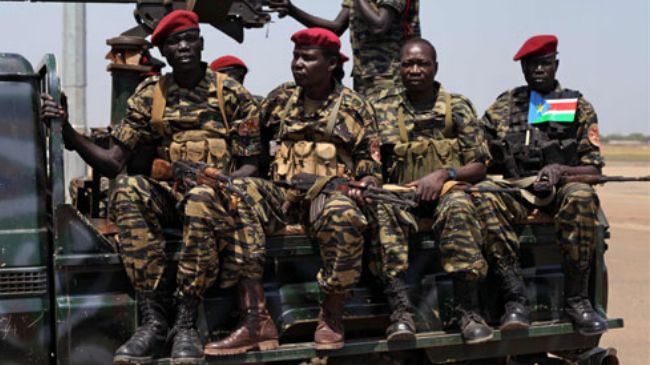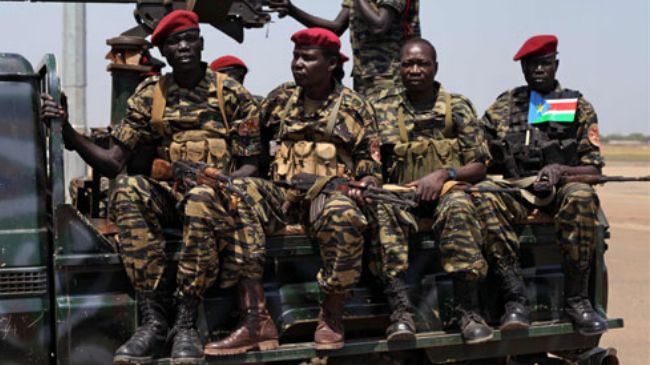 A United Nations official says between 400 and 500 people have reportedly been killed in clashes following an alleged coup attempt in South Sudan.
UN peacekeeping chief Herve Ladsous told the UN Security Council on Tuesday that between 400 and 500 bodies were reportedly taken to hospitals in the South Sudanese capital Juba in two days of clashes between rival army factions.
Ladsous added that another 800 people were injured in the clashes between forces loyal to South Sudanese President Salva Kiir and those supporting opposition leader Riek Machar.
The UN official said the information was based on reports provided by Juba hospitals and, the toll was not confirmed by the UN.
Ladsous told the 15-member council that the situation in Juba remained "extremely tense" and the clashes seemed to be carried out between ethnic groups.
Approximately 15,000 people have sought refuge in UN compounds around the capital, Ladsous said.
Meanwhile, gunfire continued in the capital after two days of clashes between rival army factions, which broke out in the capital late on Sunday.
The South Sudanese president accused his archrival and former deputy, Riek Machar, of attempting to topple his government, but he said the coup attempt had been foiled.
The government said earlier on Tuesday that ten senior political figures were arrested after the alleged coup attempt.
South Sudan gained independence in July 2011 after its people overwhelmingly voted in a referendum for a split from the North.
The government in Juba is grappling with rampant corruption, unrest and conflict in the deeply impoverished but oil-rich nation, left devastated by decades of war.