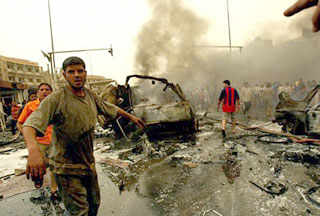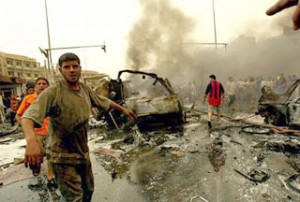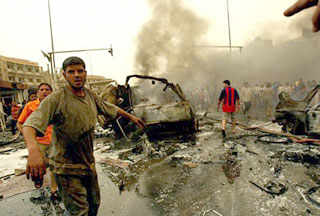 More than 41 people have been killed and 156 others injured in three separate bomb explosions in the Iraqi cities of Mosul and Baghdad.
Two truck bombs killed 25 people and wounded 75 near the northern Iraqi city of Mosul on Monday, Reuters quoted an official in the provincial governor's office as saying.
Two car bombings claimed the lives of 16 people and injured 81others in the southwest of the Iraqi capital, police said.
Iraqi cities have been the scene of non-stop terorist attacks after the US-led invasion of the oil-rich country in March 2003.
Some independent investigations conducted by Western media said over a million Iraqi civilians have lost their lives after the invasion. The notorious war has also displaced millions of people both inside and outside Iraq.
Earlier on Friday, a suicide car bomber killed 38 Shia Muslims in the northern city of Mosul in a wave of attacks that also killed 10 people in the capital Baghdad.