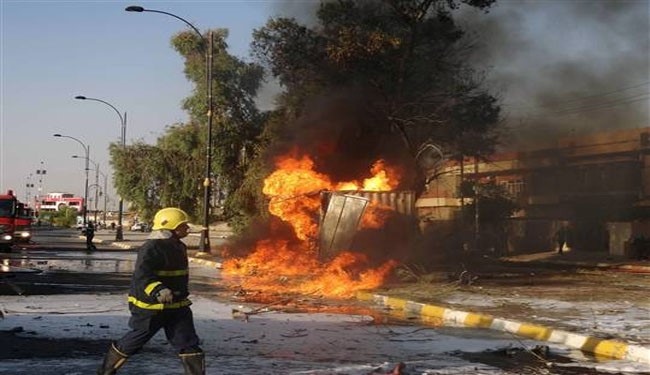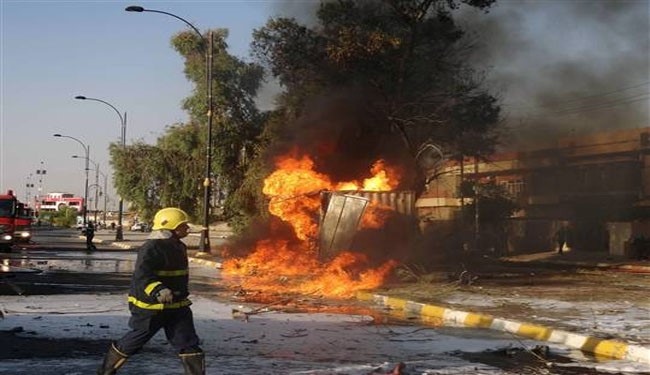 A total of 43 people have been killed in a string of terrorist attacks targeting several Iraqi cities including the capital Baghdad.
According to police, in the deadliest attack on Monday an assailant blew up his explosives among Shia worshippers as they were leaving a mosque in the capital's eastern New Baghdad area, killing at least 15 people and wounding 32 others.
In Baghdad's southern Dora district, a roadside bomb hit a car, killing three and injuring 11 others. Two other civilians were also killed and 10 wounded in another bomb blast in an outdoor market in the northern Shaab neighborhood.
In Karbala, a blast killed 12 civilians and injured 31 others, while 11 people lost their lives in two car bombs went off in separate areas in the city of Hillah.
Since early this year, Iraq has been facing a growing militancy with the Takfiri ISIL terrorist group and its allied militants who have taken over areas in the country's west and north. The crisis has deteriorated since June when the ISIL declared a so-called caliphate on the territories under its control.
The ISIL terrorists have been committing heinous crimes in the areas they have taken, including the mass execution of civilians as well as Iraqi army troops and officers.
The Iraqi army, backed by thousands of volunteers, is engaged in fierce fighting with the ISIL militants to push them out of the captured areas.