Palestine
43 Palestinians injured as Terrorist israeli forces raid refugee camp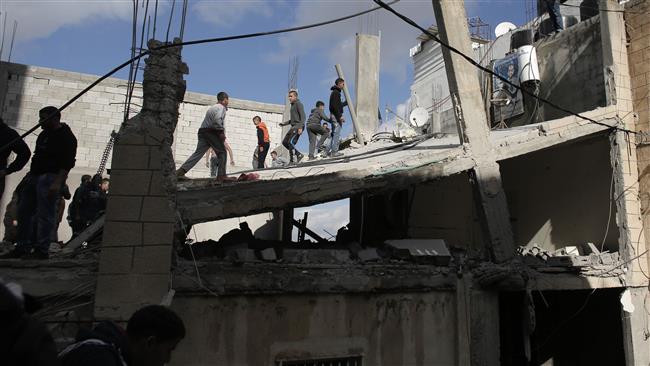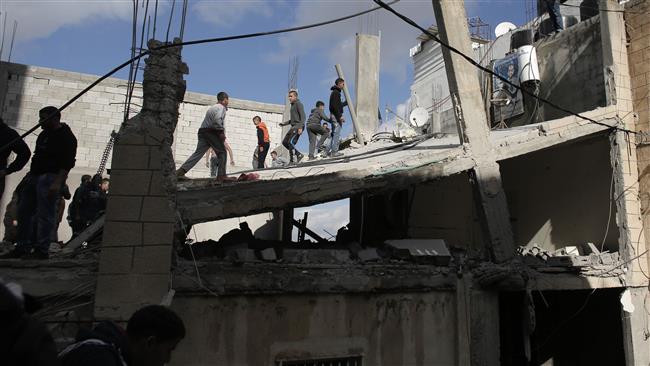 The Palestine Red Crescent Society (PRCS) says more than 40 Palestinians have sustained injuries during clashes between Israeli military forces and residents of a refugee camp in the occupied East al-Quds (Jerusalem).
The al-Bireh-based humanitarian organization said a total of 43 Palestinians were wounded during Wednesday's skirmishes in Shu'fat camp. At least thirteen Palestinians were shot while some 30 others suffered excessive tear gas inhalation.
On Wednesday, more than 1,200 Israeli soldiers raided Shu'fat to demolish the home of Ibrahim al-Akkari, who was shot dead on November 5, 2014, after driving his car into a light rail stop in al-Quds, killing an Israeli soldier and injuring 13 others.
Israeli troops prevented the movement of residents inside the camp and sealed the roads leading out of the site, where around 25,000 Palestinians live in cramped conditions.
Tensions are running high between Palestinian protesters and Israeli forces in the occupied West Bank and the Gaza Strip. The wave of unrest was triggered by Israel's imposition in August of restrictions on the entry of Palestinian worshipers into the al-Aqsa Mosque compound in East al-Quds.
Palestinians are also angry at increasing violence by Israeli settlers, who frequently storm the al-Aqsa Mosque, the third holiest site in Islam. The Palestinians say the Tel Aviv regime seeks to change the status quo of the compound.
At least 109 Palestinians and nearly 20 Israelis have been killed in the recent wave of clashes between Palestinians and Israelis since the start of October.