Syria
44 ISIL Terrorists Killed in Infighting in Raqqa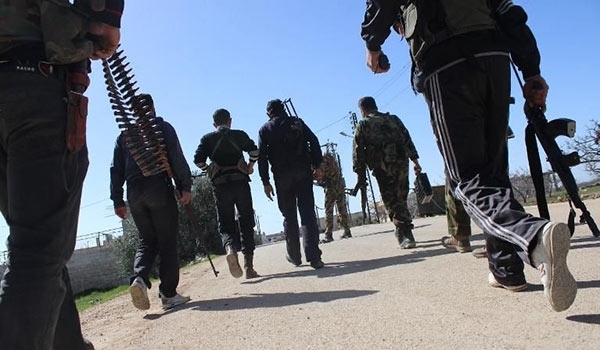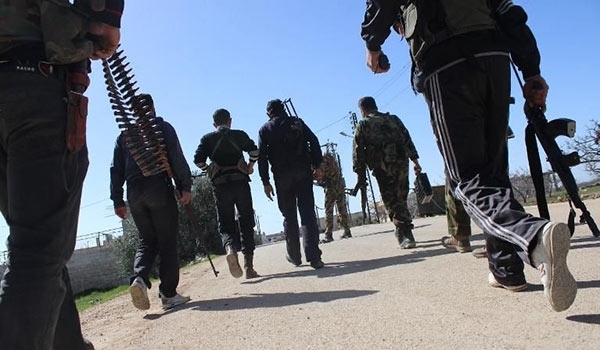 Tens of ISIL terrorists were killed in the city of Raqqa concurrent with the collapse of ISIL in Deir Ezzur, websites close to the terrorist groups said.
The websites reported that clashes between a group of ISIL terrorists in al-Amasi region in Raqqa city and another ISIL group coming from outside killed around 44 terrorists from both sides.
The clashes occurred after a group of ISIL terrorists were trying to defect the group after the recent defeats of ISIL and absence of the ISIL Commander Abu Bakr al-Baghdadi.
Informed sources disclosed in early August that clashes among terrorist groups have intensified in Southeastern Idlib, leaving a number of militants dead or wounded.
The sources reported that the Al-Nusra Front (Tahrir al-Sham Hay'at or the Levant Liberation Board) stormed the positions of Jeish al-Fateheen affiliated to Ahrar al-Sham in the town of Tahtaya, killing and wounding a number of the rival militants.
The sources added that Al-Nusra intends to impose full control over the road connecting the Southern part of Idlib province to its Eastern part via driving out Jeish al-Fateheen of Tahtaya.
In the meantime, fighters of Hamoud al-Malik, the former commander of Ahrar al-Sham, engaged in clashes with former combatants of Jund al-Aqsa in the town of Ma'art Shamarin in Southern Idlib.
Local activists reported on Wednesday that Al-Nusra militants stationed at a checkpoint South of Saraqib intercepted a convoy of four trucks of Faylaq al-Sham terrorist group.
Al-Nusra militants seized the vehicles which were laden with weapons and ammunitions, and detained Abu Adas, Faylaq's commander who was leading the convoy.
Faylaq al-Sham issued an ultimatum to Al-Nusra to release the convoy and the commander before midnight or wait for bloody clashes.
The showdown comes two weeks after Al-Nusra and Ahrar al-Sham (a close ally to Faylaq) signed a ceasefire following fierce clashes in North Idlib which killed up to 50 militants from all sides.