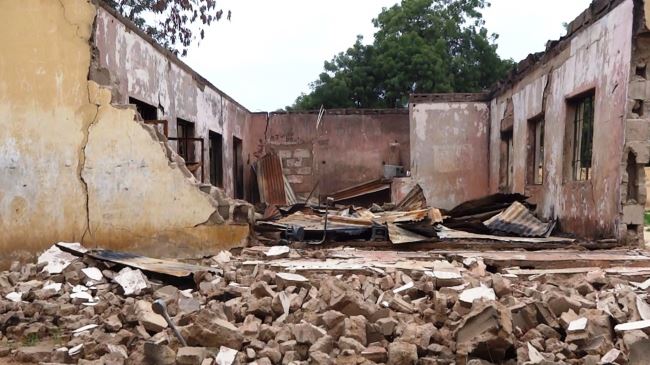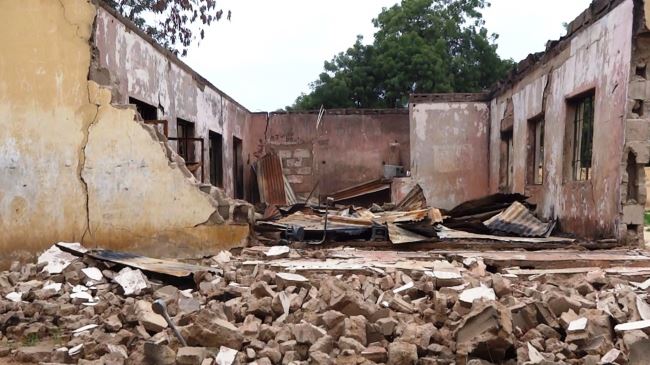 At least 48 students have been killed in a bomb attack at a high school assembly in Nigeria's northeastern state of Yobe.
The explosion took place in the volatile city of Potiskum on Monday when some 2,000 students had gathered for Monday morning's weekly assembly at the Government Technical Science College.
"We were waiting for the principal to address us, around 7:30 a.m., when we heard a deafening sound and I was blown off my feet, people started screaming and running, I saw blood all over my body," 17-year-old student Musa Ibrahim Yahaya said from the general hospital, where he was being treated.
Nigerian authorities said the assault left around 80 others wounded while hospital workers noted that some people have been seriously injured and may need amputations.
No group has yet claimed responsibility for the bomb explosion; however, the deadly attack bears the hallmark of similar assaults by the Boko Haram terrorist group.
One week ago, another bomb attack in Potiskum claimed 30 lives as Yobe, along with some other regions in Nigeria, has been the scene of numerous terrorist attacks by Takfiri militants, including Boko Haram, in the past months.
Boko Haram, whose name means "Western education is forbidden," says its goal is to overthrow the Nigerian government.
It has claimed responsibility for a number of deadly shooting attacks and bombings in various parts of Nigeria since the beginning of its operations in 2009, which have left more than 10,000 people dead so far.