Africa
5 Abducted Egyptian diplomats freed in Libya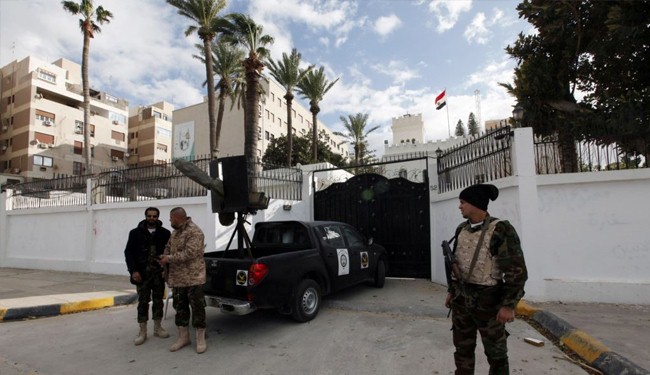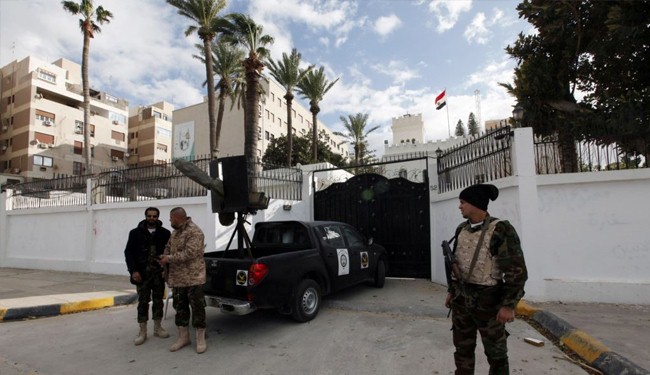 Five Egyptian diplomats who were abducted by militants in the Libyan capital Tripoli have been freed, Libyan Deputy Foreign Minister Abdul Razak al-Grady has said.
"All them have been freed," Grady said on Sunday, without providing information on how they were released.
Four Egyptian diplomats were abducted from their homes on Saturday with another seized on Friday evening, forcing Cairo to evacuate its embassy in Tripoli and consulate in Benghazi. And an embassy employee was also taken with the diplomats.
Grady said three were already back home, and three were on the way back to Tripoli.
The Libyan government said that the Egyptian officials were kidnapped in retaliation for the arrest of a Libyan militia commander by Egyptian authorities.
On Friday, Libya's state news agency reported that Egyptian authorities had arrested Shaaban Hadiya, the commander of the Operations Room for Libya Revolutionaries. The group was accused of briefly abducting Libyan Prime Minister Ali Zeidan in October last year.
Libyans rose up against former dictator Muammar Gaddafi's four-decade rule in February 2011 and deposed him in August 2011. He was slain on October 20 of the same year.
Since 2011, Benghazi has been the scene of numerous attacks and political assassinations amidst increasing power struggle among several militias who fought against Gaddafi during the uprising.
The former rebels refuse to lay down their arms despite efforts by the central government to impose law and order.
Over the past few months, Tripoli and its suburbs have been hit by violent clashes between rival militias.