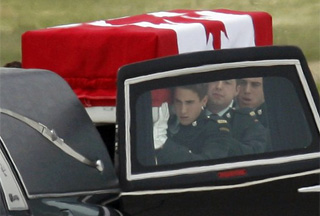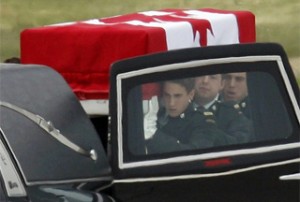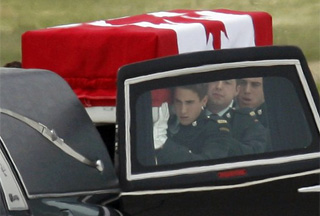 Five Canadians, four soldiers and a journalist have been killed in Afghanistan after a bomb hit their convoy, the Canadian military confirms.
The incident happened on Wednesday when the convoy, on a routine patrol in Kandahar City, hit an improvised explosive device, said Brigadier General Daniel Menard, Commander of Task Force Kandahar.
The killed journalist, Michelle Lang, 34, from Calgary Herald, arrived in Afghanistan last week to travel with Canadian troops and write about the troops' lives and experiences in the country. She was reportedly due back in Calgary on January 22.
One other civilian was also injured in the incident. The identities of the soldiers and civilian were not immediately known as of late Wednesday afternoon.
The latest death brings the number of Canadian soldiers killed since the Afghan invasion to 138, along with two civilians.
It was the worst single day for Canadian troops in Afghanistan since six soldiers were killed on July 4, 2007, when their armored vehicle hit a roadside bomb near Kandahar.