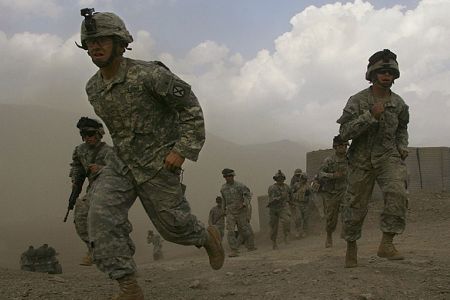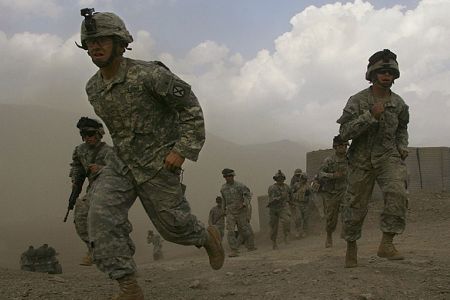 Five more US-led troops have been killed in southern Afghanistan as the foreign death toll in the war-torn country nears two thousand.
One soldier was killed by a homemade bomb and two others died following an insurgent attack on Saturday, said a statement from NATO's International Security Assistance Force (ISAF) without giving further details on Sunday.
Two Danish soldiers were also killed Saturday when their tank hit a roadside bomb while on patrol in restive Helmand province, AFP reported.
The explosion left three other soldiers injured, two of them seriously, the Danish military said.
The latest deaths bring the toll among the US-led forces in Afghanistan to 422 for the first half of 2010.
The incidents come as the number of attacks against Western troops in Afghanistan has soared significantly in the past months amid a public outcry against the prolonged war in the country.