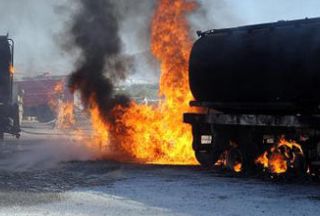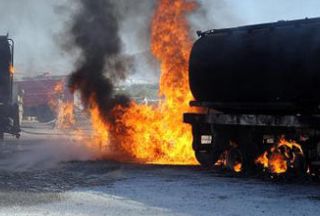 Five US soldiers have been killed after a convoy carrying supplies for the US-led troops was attacked by the Taliban militants in Afghanistan's Zabul province.
The US soldiers were killed Saturday after an improvised explosive device blew up a tanker passing the area near the Pakistani border, Pakistan's The Nation newspaper quoted Taliban sources as saying.
Militants frequently attack NATO fuel and supply convoys, which provide the wherewithal for the foreign forces in Afghanistan.
Over the past year, approximately 22 attacks were conducted against NATO fuel convoys in Pakistan.
Pakistan's lawless tribal belt on the Afghan border remains a safe haven for militants who have fled the 2001 US-led invasion of Afghanistan.
Pakistani authorities have deployed heavy contingents of police and military forces on all major arteries to curb militant attacks on supplies trucked to Afghanistan.
More than 400 trucks and containers have been torched or plundered over the last four months in the restless tribal district along the Afghan border.
The rampant attacks, especially in the Khyber region, have forced NATO to look for alternative routes, including through Central Asia.