Middle East
Palestine
5 zionist soldiers injured in victorious car-ramming attack
The zionist military says at least five troopers have been injured after a Palestinian drove a car into a group of soldiers near a checkpoint in the occupied West Bank.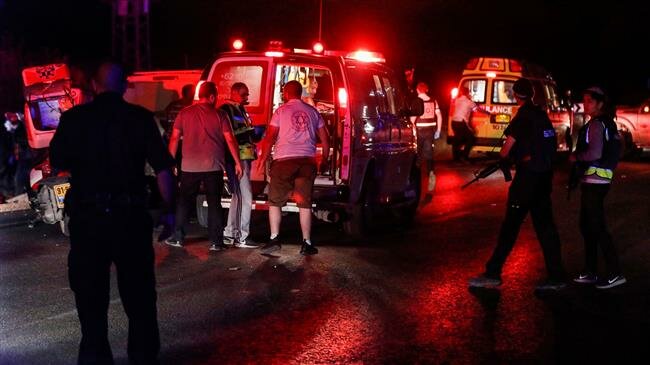 The military said in a statement on Sunday that the alleged incident took place near the West Bank town of Hizma, northeast of Jerusalem al-Quds, on Saturday night.
Allegedly, one soldier was severely injured while the others suffered moderate wounds.
The Israeli forces said that the purported assailant fled but that they arrested a Palestinian suspected of being the attacker at dawn Sunday. The identity of the detainee is still unknown.
The Israeli military regularly opens fatal fire on Palestinians whom it accuses of seeking to attack its personnel.
Palestinian shot dead over alleged car-ramming attackIsraeli army troops have shot dead a Palestinian man in the occupied West Bank in an alleged car-ramming attack.
Human rights groups have repeatedly slammed the Tel Aviv regime for its shoot-to-kill policy as a large number of the Palestinians killed at the scene of the alleged attacks do not pose any serious threat to the Israelis.
Israeli troops have on numerous occasions been caught on camera brutally killing Palestinians, with the videos going viral online and sparking condemnations of the regime's military.