Syria
500 ISIS Militants Killed in Battle with Syrian Army over Palmyra City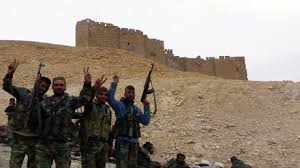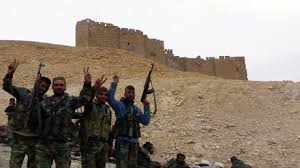 Informed military sources disclosed that hundreds of ISIS militants have been killed in fierce clashes with the Syrian army and popular forces in the ancient city of Palmyra (Tadmur) and its countryside in the Eastern part of Homs province.
"Nearly 500 ISIS terrorists have been killed in the recent military operations of the Syrian army to seize back Palmyra city," an informed military source told FNA on Sunday.
The source reiterated that a large number of the ISIS terrorists have been killed while trying to flee Palmyra city.
The Syrian army soldiers and their allies have kept on marching on militant-held regions in Eastern Homs province in recent days to capture the strategic city of Palmyra which has been under the control of the ISIS since May 2015.
Military sources reported on Saturday that a large number of terrorists and their families are fleeing the ISIS stronghold city of Palmyra (Tadmur) as the Syrian army troops alongside popular forces are only inches away from a major conquest and winning the ancient city.
Battlefield sources said the ISIS Takfiri terrorists are in such a rush that they have "left behind their dead and wounded friends and fled their positions in Palmyra".
The ISIS's mass escape comes as the Syrian army continues its advances towards Palmyra city center from the Western side of the ancient city where they could penetrate the ISIS's defense lines on Wednesday and made headway in bloody clashes with the terrorists.
A recent report revealed that 4500 ISIS militants out of ten thousand American and European terrorists who joined the ISIS were killed in Iraq and Syria.
The report said "almost half of the western jihadists fighting for ISIS have been killed in Syria and Iraq," noting that, "4500 foreign fighters, including women and youths, were killed in Iraq and Syria during the battles, aerial bombardments and artillery shelling conducted in the two countries," Iraqi News said.
The New America Foundation for Studies and Research said in a statement said, "Around six per cent of the women fighters have also died in battles," indicating that, "The statistics excluded the foreign fighters of Afghanistan, Chechnya, Asia and African countries;" FNA reported.