Palestine
50,000 Muslims perform Friday prayer at al-Aqsa Mosque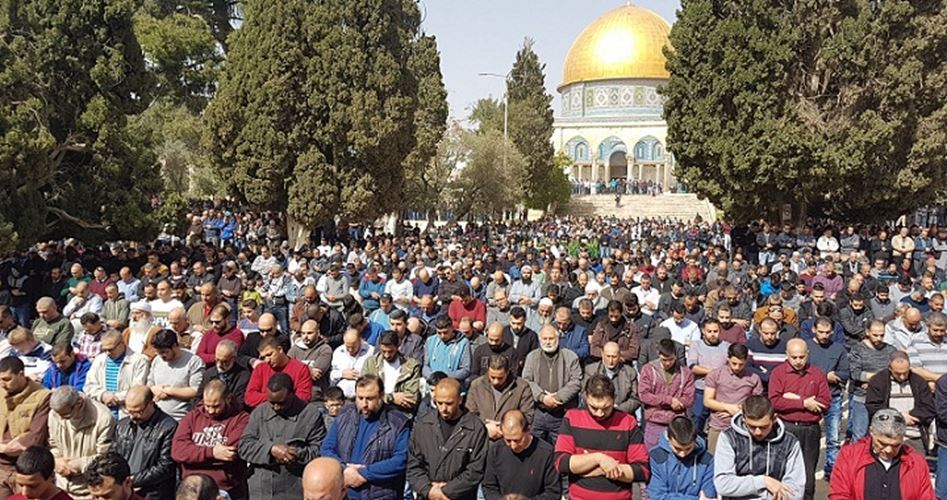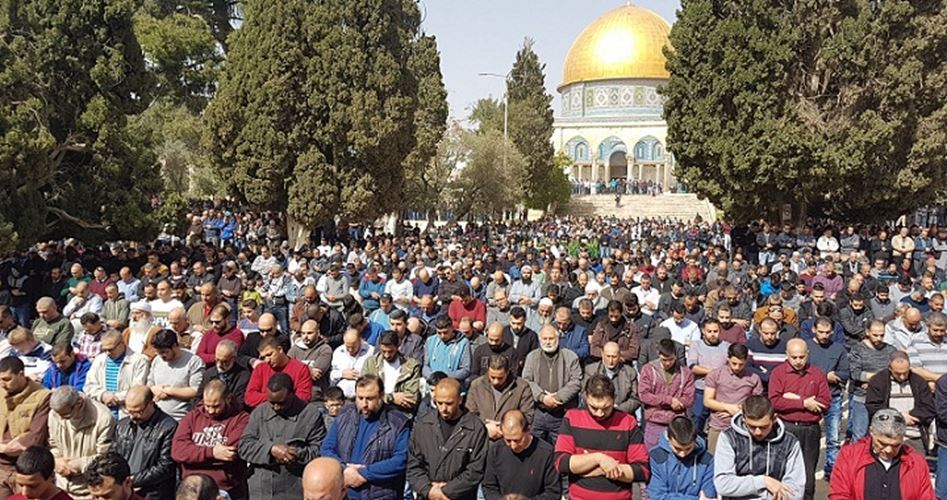 About 50,000 Muslims performed Friday prayer at al-Aqsa Mosque amid Israeli tightened security measures.
Local sources said that Muslim worshipers flocked to the holy site in the morning hours amid tightened security measures by Israeli police who were deployed, in large numbers, in the Old City of Occupied Jerusalem and the vicinity of the holy shrine.
In his Friday sermon, Preacher of al-Aqsa Mosque Sheikh Yousef Abu Esnaina pointed to the suffering and poor living conditions of the Palestinian people under the Israeli occupation and in light of its repeated violations and crimes.
He called on Palestinians to adhere to national unity and to respect each other and to protect human rights.