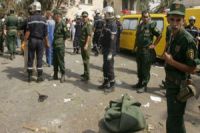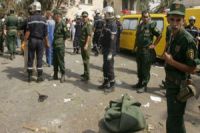 At least 52 Algerians have been wounded in clashes between security forces and angry people protesting against the allocation of subsidized housing in the northern city of Bordj Bou Arreridj.
The clashes broke out on Wednesday a day after the municipality, 230 kilometers (145 miles) from the capital, released a list of 935 people being allocated social housing.
Local official Mamoun Belmouhou said: "We published a list of beneficiaries for 935 homes, which people have a right to contest. But there are demonstrations because there are more than 26,000 people seeking social housing."
The demonstrators chanted "We demand our right to housing" and "Down with corruption and favoritism" during the protest rally.
The protesters also set fire to the mayor's office and caused tailbacks by blocking a motorway. Security forces used tear gas to disperse the angry protesters.
Reports say 43 demonstrators and nine policemen were among the injured taken to hospital.
Around 3,000 complaints have been filed over the housing allocations that often result in violence in Algeria.
The North African country plans to build more than one million homes by 2014, but construction is slow and complaints of corruption are numerous.