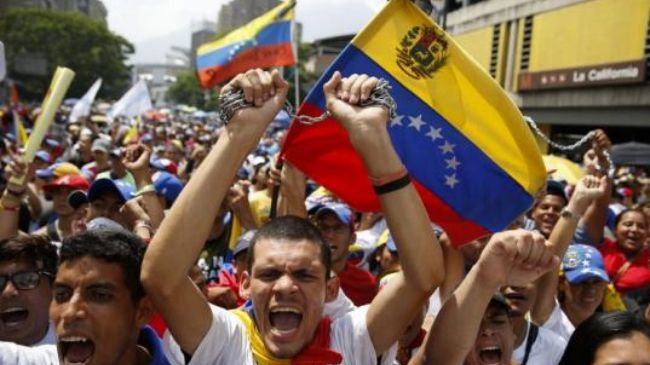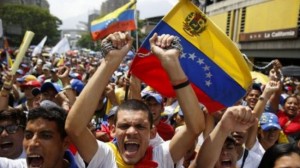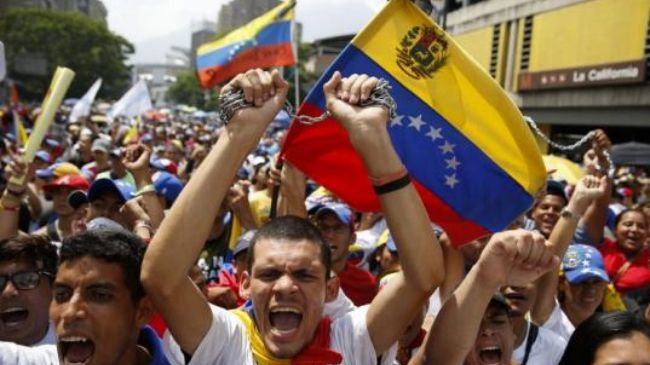 Venezuela says 58 foreigners have been detained for sparking anti-government protests and violence that have rocked the Latin American nation for the last three months.
The arrested include Colombians, an American, a Spaniard and an Arab, Venezuela's Minister of Interior, Justice, and Peace, Miguel Rodriguez Torres told a press conference on Friday.
"Up to now, there are 58 detainees of other nationalities, almost all implicated in the use of arms," Rodriguez said, displaying a large number of flowcharts and photos of meetings, phone calls and plotting.
The US citizen, identified as Todd Michael Leininger, is charged with arms smuggling and attempted murder.
Rodriguez also accused the United States of committing conspiracy to overthrow Venezuelan President Nicolas Maduro.
"Venezuela is, without doubt, living through a plan of insurrectional conspiracy with clear aims of toppling the legitimately-established government, and that plan is part of a permanent strategic objective of the US State Department," he stated.
Police and anti-government protesters once again clashed in the capital Caracas on Thursday.
The protesters took to the streets despite a law that restricts demonstrations. Police fired tear gas and rubber bullets to disperse the crowd.
Venezuela has been the scene of pro- and anti-government protests since February 4. The protests broke out in the western city of San Cristobal, where students took to the streets to criticize the country's crime rate and inflation. The rallies then spread to other cities, including the capital.
Caracas says the opposition seeks to launch a coup d'état against the government with the backing of the US.