Middle East
Syria
6 Explosives dismantled in Hama, Clash with Terrorists in Deir Ezzor, Gas Pipeline Attacked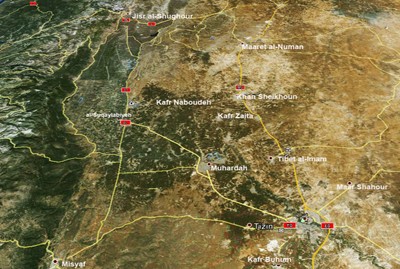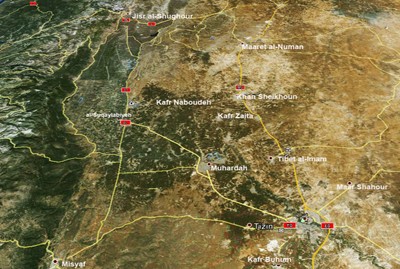 The military engineering units dismantled 3 explosive devices planted serially on Kafr Naboudeh – al-Madiq Castle road. The explosive devices weighed between 20 to 25 kg.

The engineering units also dismantled a 50-kg explosive device on Kafr Naboudeh – al-Qasabein road and another one weighing 45 kg planted by terrorists near al-Hemeiri crossroads on Aqrab – Hama highway.
Another explosive device planted by terrorists on al-Latamna-Mharda road in Hama countryside was also dismantled.
A source in the province told SANA reporter that the weight of the explosive device was estimated at 50 kg and it was planted on a roadside. It consists of a gas cylinder filled up with a large amount of explosives.
Authorities Clash with Terrorists in Deir Ezzor

In Deir Ezzor, the authorities clashed with terrorist groups in the neighborhoods of al-Hamidiye and al-Jbeileh, killing a number of terrorists and inuring others.
A source in the province said the clash resulted in the destruction of a car equipped with a mounted machineguns, in addition to four other cars used by terrorists.
Deir Ezzor Gas Plant Temporarily Shut Down Due to Terrorist Attack on Pipeline
A terrorist group attacked at dawn the gas pipeline from Deir Ezzor Gas Plant to electric power station, leading to the leaking of large amounts of gas.
A source at the Petroleum Ministry told SANA that the targeted line provides around 4.5 million cubic meters of gas to power station, and that the gas plant was shut down upon the explosion to prevent further loss of gas, adding that repair teams are working to repair the line and restore operations as soon as possible.
Meanwhile, a source at the Electricity Ministry said that this incident has affected power plans and led to the loss of around 1200 megawatts, which may result in increased rationing of electricity, adding that the Ministry has covered part of the resulting deficiency by using liquid fuel instead of gas.
Authorities in Aleppo kill, Injure Several Terrorists
Clashes between the authorities and an armed terrorist group in Izaz, northern Aleppo, lead to killing and injuring many terrorists.
A source in the province told SANA correspondent that four bodies of the terrorists were identified including terrorist Mohammad al-Dij who is the leader of an armed terrorist group.
Competent Authorities Clash with Armed Terrorist Group in Aleppo, Kill Big Number of Terrorists
The competent authorities clashed with an armed terrorist group in al-Bohouth area west of Aleppo, killing and injuring a big number of terrorists. Two members of the competent authorizes were injured in the clash.
An official source in the governorate said that the clash left a Pick-up truck equipped with a machinegun destroyed. A quantity of weapons was also seized.
Authorities Seize Weapons in Lattakia
Authorities seized weapons of armed terrorist groups in Bakkas and Dafil towns in Lattakia countryside.
The weapons include machineguns, pump-action shotguns, RPG missiles and launchers, in addition to advanced communication devices and military suits.