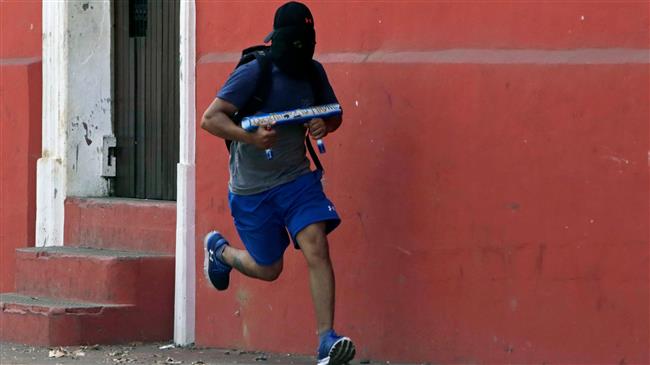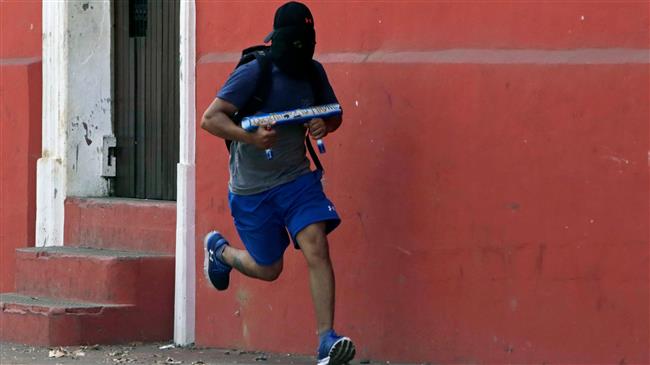 At least six people, including an American citizen, have been killed in the latest round of unrest in Nicaragua.
On Saturday, media cited police sources as reporting riots, arson attacks, and looting in at least six cities, including the capital, Managua, and the city of Masaya, blaming "right-wing groups."
Five people were killed in Masaya. A police intelligence officer was reported to be among the dead.
Sources in the Legal Medicine Institute said on Saturday that the body of Sixto Henry Vera, 48, who was originally from New York and owned a bar in Managua, had been found beside two burned-out vehicles in the capital. He had a bullet wound to his head.
Employees at the bar owned by Vera said that he had left the place on Friday evening saying he was headed to help a friend who needed aid.
US Ambassador to Nicaragua Laura Dogu offered condolences to Vera's family via Twitter on Saturday and said the death of the American citizen was a "great concern" for the US Embassy in Nicaragua.
Police blamed "delinquent groups" for Vera's death.
"Delinquent groups with masks, firearms, mortars, and molotov cocktails who operate out of the Polytechnic University of Nicaragua sector murdered Sixto Henry Vera," a police spokesman said in a statement.
Violence erupted in Nicaragua seven weeks ago after the government introduced new austerity measures, cutting pensions and social security. Hours after the measures were signed into law, pensioners and students took to the streets.
The measures were later cancelled, but violent protests continued.
In the past weeks of protests, rights groups claim police have acted with brutality, killing more than 100 people. That figure could not be independently verified.
The protesters, who are supported by opposition members, are challenging the rule of the leftist President Daniel Ortega, who is a former rebel guerrilla.
Reconciliation efforts by church leaders to negotiate a deal between the government and the opposition collapsed last week.
The opposition is demanding Ortega's resignation.
The 72-year-old president, however, has refused to stand down.
Ortega is currently in his third consecutive term in office. He was re-elected in 2016 after the constitution was changed, enabling him to stand again.