Syria
6 More Cases of Truce-Violation by Terrorists Reported in Aleppo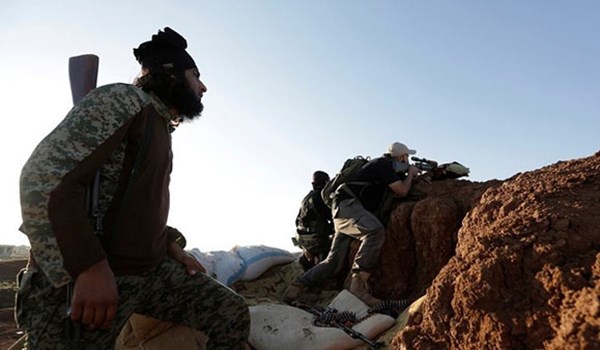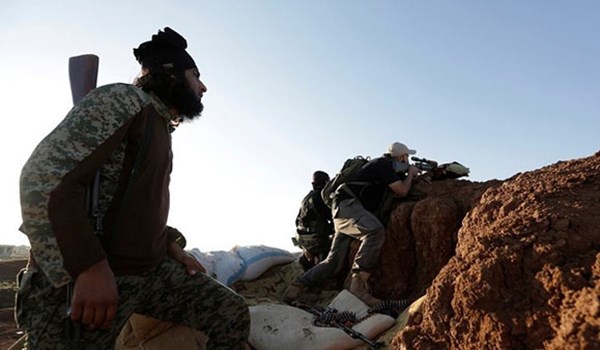 Terrorists of Jeish al-Fatah breached the ceasefire at least six times in different districts of Aleppo city in the early hours of this morning, military sources said Tuesday.
The first case of ceasefire breaching happened in the Southwestern districts of Aleppo city when Jeish al-Fatah terrorists opened fire at government positions in the military academy buildings.
Jeish al-Fatah also shelled army positions in Castillo with several mortar rounds.
Jeish al-Fatah's artillery units opened heavy fire at government strongholds in Housings Project 1070.
One of the positions of the Syrian army in Jam'eiyat al-Zahra in the Western districts of Aleppo was also shelled by the Takfiri terrorists' mortar units.
In the meantime, the terrorist groups attacked army positions in Jam'eiyat al-Zahar with several explosive gas cylinders.
Jeish al-Fatah also carried out mortar attacks on government forces' positions in Tal al-Safra near the military academy building at 9:45 a.m. on Tuesday.
Reports said earlier today that at least 22 terrorist groups, mostly affiliated to the Free Syrian Army (FSA), announced that they would not abide by the truce agreement that went into effect on Monday night.
Faylaq al-Sham, Nouralddeen al-Zinki movement, al-Faoj al-Awal, al-Ferqa 101, Faylaq al-Homs, Jeish al-Islam, Etihad al-Islami al-Ajnad al-Sham, Ansar al-Islam Front, al-Ferqa 13, Liwa al-Fatah, al-ferqa Shomaliyeh, al-Shamiyeh Front, Kataeb al-Safwa al-Islamiyeh, al-Ferqa al-Wosta, Fastwom Kama Amrat, Jeish al-Nasr, Jeish al-Tahrir, Liwa al-Soqour Jabal al-Zawiyeh, Liwa al-Horiyeh al-Islami, al-Isaleh Front, al-Tamiyeh and Jund al-Badr 313 were the terrorist groups that have put their signatures down the statement to reject the truce.
Also on Tuesday, terrorists violated the temporary nationwide ceasefire brokered by Russia and the US after they launched mortar attacks on government positions in the Northern districts of Aleppo city.
"Militants violated the ceasefire. Army positions were shelled by mortar rounds near the Castillo Road in Aleppo," the source said.
"The Syrian army responded the attacks with artillery fire, while the army units are ready to repel ground attacks by militants if necessary," the source added.