Iraq
Middle East
600 ISIS Terrorists Killed in Anbar Military Operations by Iraqi Army Near Ramadi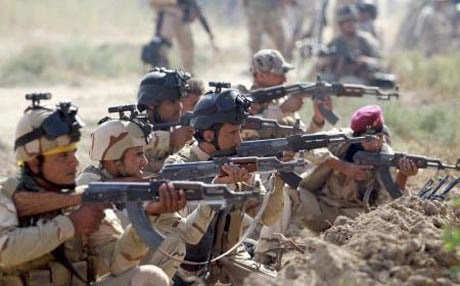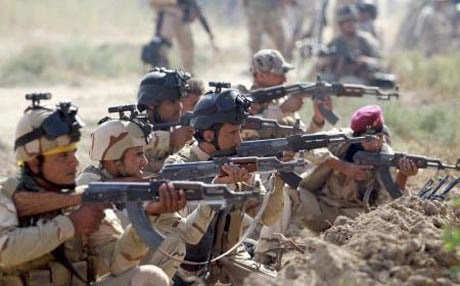 Informed Iraqi military sources disclosed that tens of the ISIS Takfiri terrorists have been killed in the army operations in Anbar province as they seized back a strategic region to the Northwest of the city of al-Ramadi.
At least 600 ISIS terrorists were killed in the recent fierce clashes with Iraq's joint military forces, Commander of Anbar Liberation Operations Major General Esmayeel al-Mahlawi said.
A large number of ISIS terrorists have also fled to the city of Ramadi through the Euphrates river.
Earlier on Sunday, the Iraqi fighter jets pounded and destroyed a strategic military base of the ISIS terrorist group in the Western part of Anbar province.
The ISIS Katiba Tabouk military base in the city of Qaem in Western Anbar province was completely annihilated on Sunday after the Iraqi army received intelligence tips about the exact location of the military base.
Tens of ISIS terrorists were killed and wounded in the Iraqi fighter jets' air raids on their military positions in Qaem city.
Meantime, the Iraqi warplanes hit hard ISIL's concentration centers in strategic Heet region located 70 kilometers to the West of al-Ramadi city.
The ISIS arms and ammunition depots were also destroyed in the Iraqi airstrikes in Heet region.
Also the Iraqi army's engineering units continued to defuse bombs and mines laid by the ISIL throughout the city of Fallujah.
On Saturday, al-Mahlawi announced that Iraq's military forces have won another battle against the ISIL in the province and captured two more regions.
"The Iraqi Army troops, Anbar's police and anti-terrorism special units beat the ISIL back from Albu Risheh and Tawa in the Northern side of al-Ramadi," General al-Mahlawi said, adding, "The army's artillery units played very crucial role in the pro-government forces' advances against militants in the region."
In relevant developments on Tuesday, Iraq's joint military forces started fresh military operations to seize back a strategic area in the Northern part of the city of Ramadi.
"The Iraqi forces kicked off their military operations to take control of al-Zankoureh region in Northern Ramadi," the Arabic-language media quoted al-Mahlawi as saying.
The Iraqi security forces, counterterrorism department and the country's federal police have joined hands to seize back al-Zankoureh region.