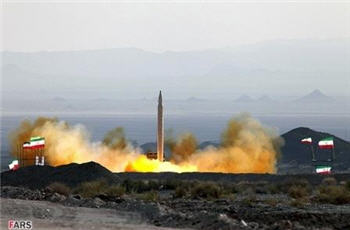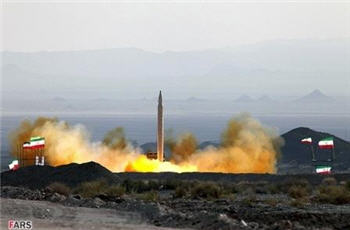 Islamic Revolution Guards Corps (IRGC) started a missile firing drill, codenamed the Noblest Messenger 7, test-firing indigenously made missiles at hypothetical enemy bases.
On Tuesday, IRGC's long, medium and short-range missiles targeted simulations of the transregional forces' airbases in the northern Semnan Desert.
The domestically-produced missiles include Shahab (Meteor) (1, 2, 3, Khalij Fars (Persian Gulf), Tondar (Lightning), Fateh (Victor), Zelzal (Quake) and Qiam (Uprising).
A ballistic missile, designed to destroy radar centers will also be tested during the wargames.
In another phase of the wargames, IRGC's unmanned bombers destroyed seven hypothetical bases of trans-regional forces set up in Lout Dessert central Iran.